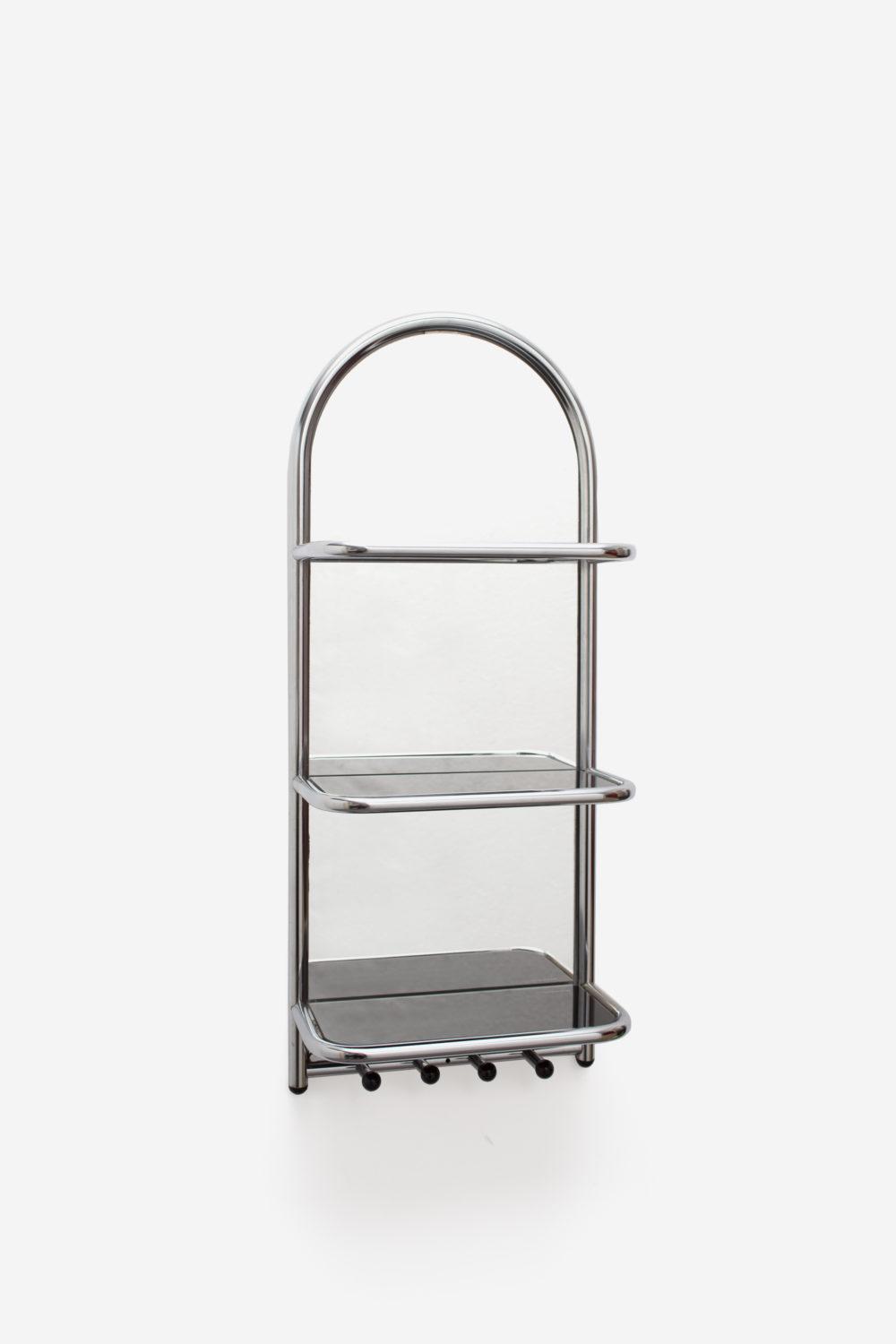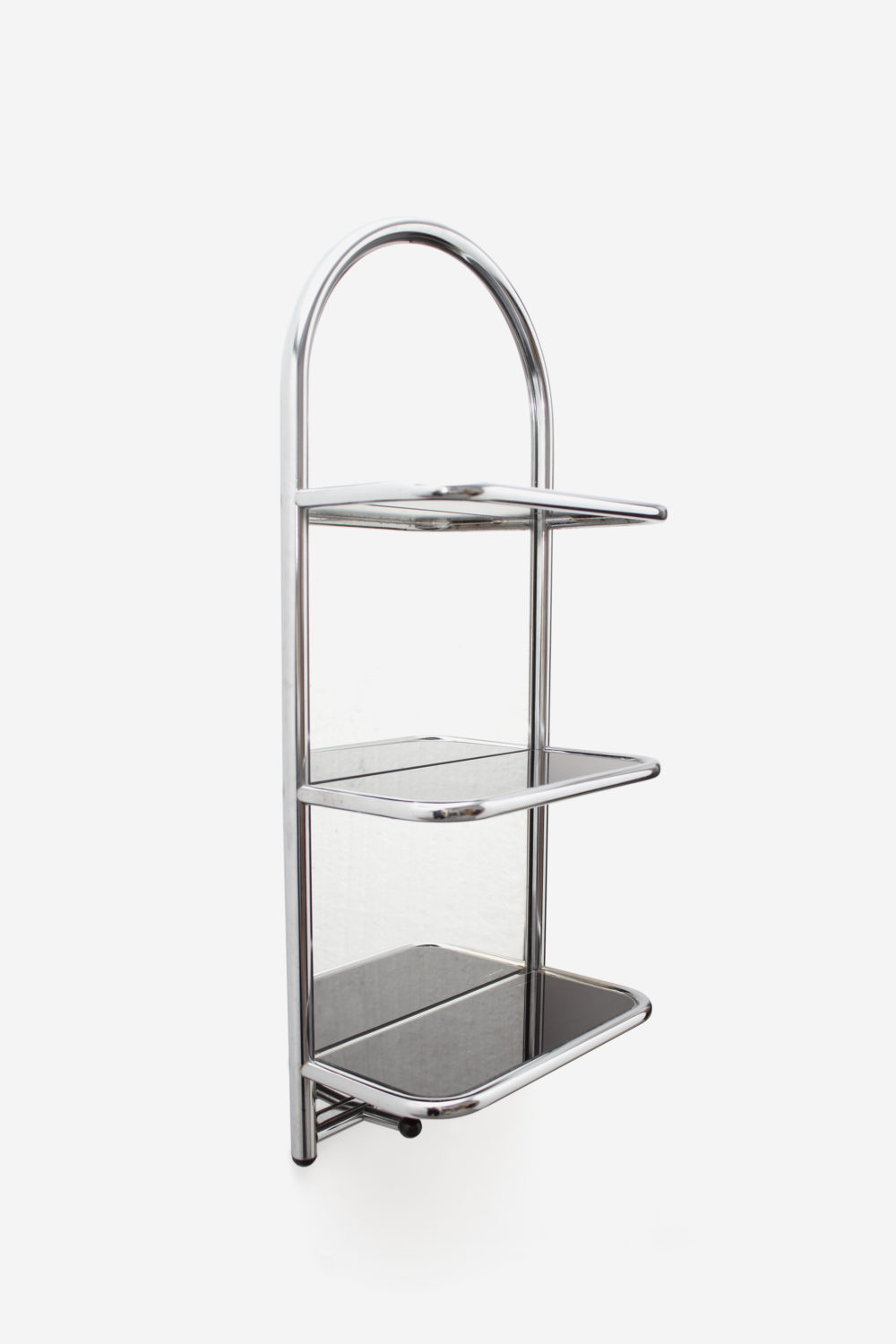 FALSTER
Postmodern arched chrome frame bathroom mirror. Multi purpose design features "IKEA" etched black glass shelves and polypropylene ball end hooks. Late 1980s / early 1990s design.
H 84cm x W 34cm x D 15cm
Items may show signs of wear consist with age, including minor scuffs and blemishes. More serious imperfections will be specified. Please ask for additional photos if you would like to check condition. Prices are excluding shipping, for full details please see SHIPPING INFORMATION.
SOLD OUT