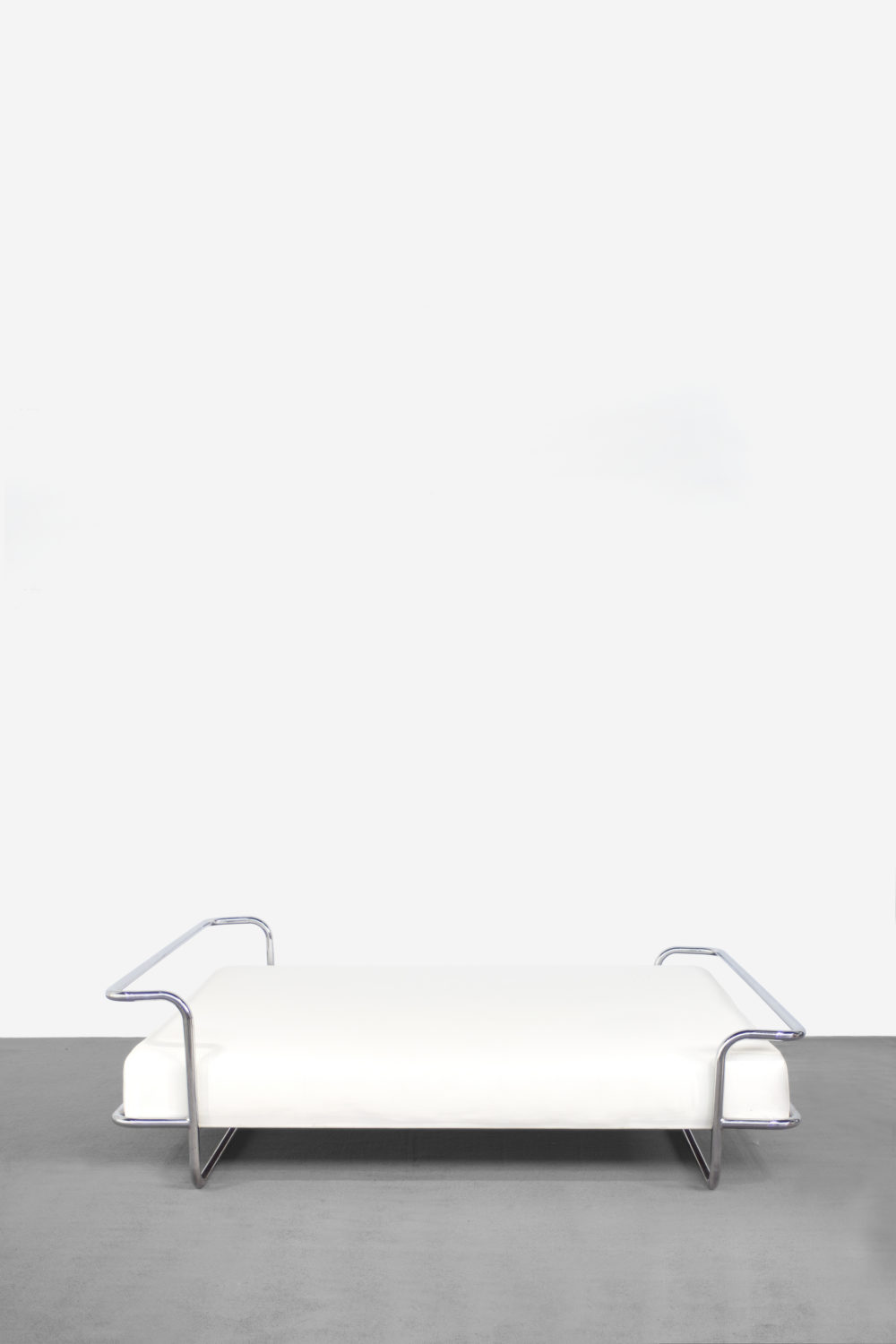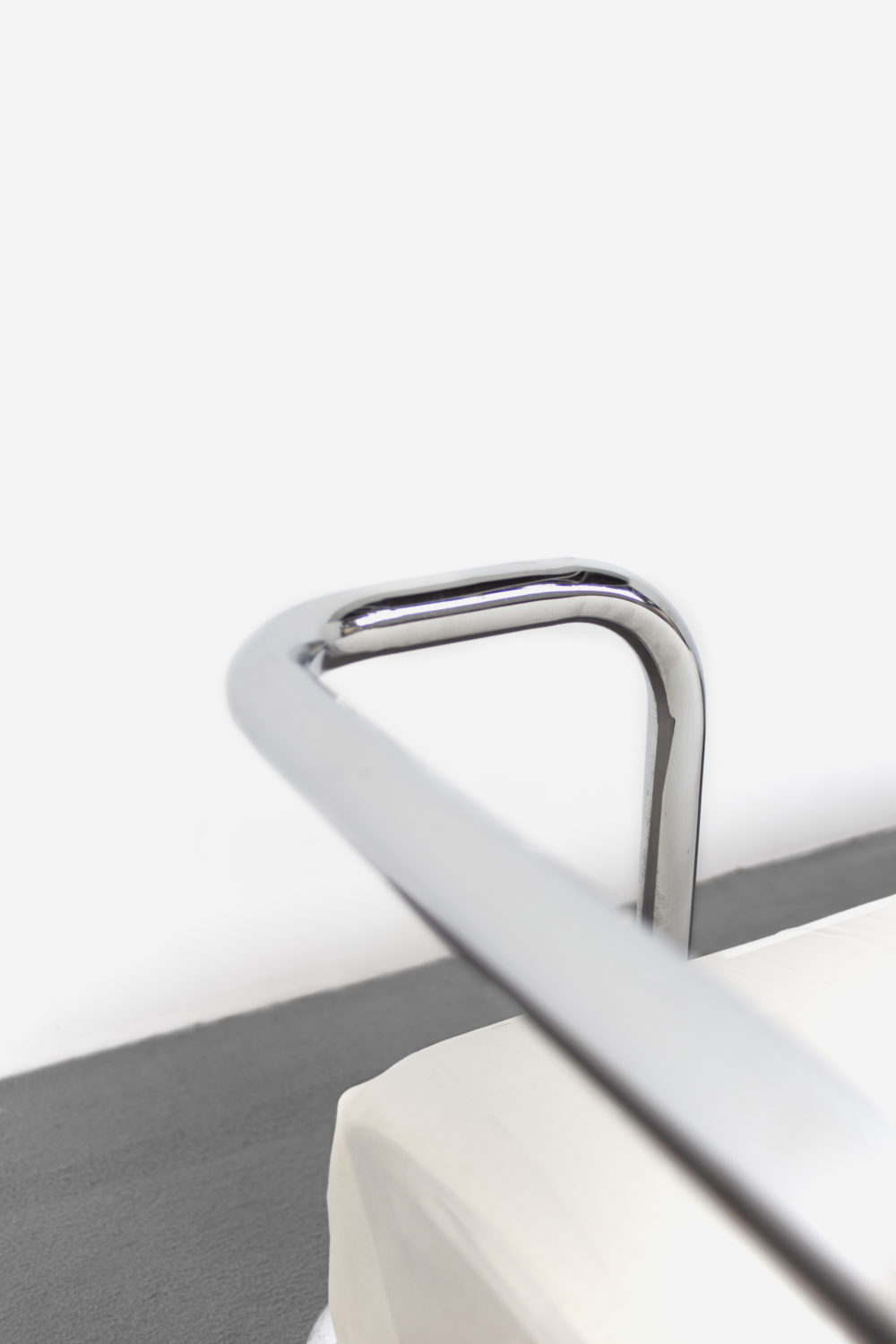 KROMVIK
Chrome king size bed with original SULTAN mattress, designed by Knut Hagberg, c.1982. The modernist form takes clear inspiration from Swedish architect Bruno Mathsson's 1974 Ulla bed. Designed to compliment the best selling SULTAN box spring mattress, composed of a slatted pine frame housing steel springs, layers of polyether foam and a quilted cotton cover. Very comfortable and in excellent condition.
L 207cm x W 167cm x H 63cm
SULTAN mattress: L 200cm x W 160cm x H23cm
Due to the size of this item, please enquire at info@billy.forsale for a shipping quote before purchasing.
Items may show signs of wear consist with age, including minor scuffs and blemishes. More serious imperfections will be specified. Please ask for additional photos if you would like to check condition. Prices are excluding shipping, for full details please see SHIPPING INFORMATION.
SOLD OUT