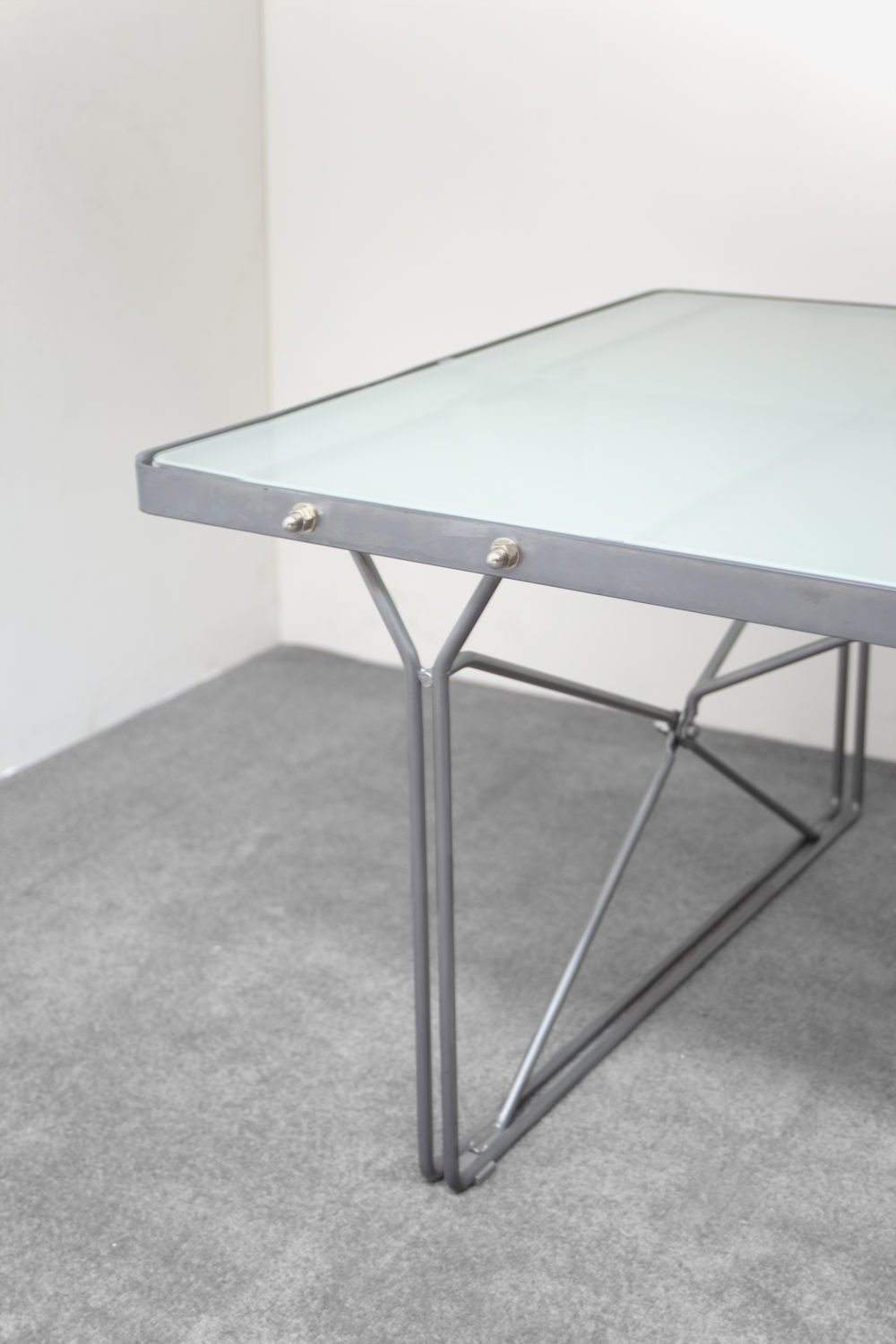 MOMENT
Designed by Niels Gammelgaard, 2004.
Coffee table version of earlier MOMENT dining table. MOMENT was produced by a factory that specialised in manufacturing shopping trolleys, the accompanying dining table with sandblasted glass won the 1987 Excellent Swedish Design award. In very good condition, can be flat-packed for shipping.
H 46cm W 70cm L 118cm
Items may show signs of wear consist with age, including minor scuffs and blemishes. More serious imperfections will be specified. Please ask for additional photos if you would like to check condition. Prices are excluding shipping, for full details please see SHIPPING INFORMATION.
SOLD OUT