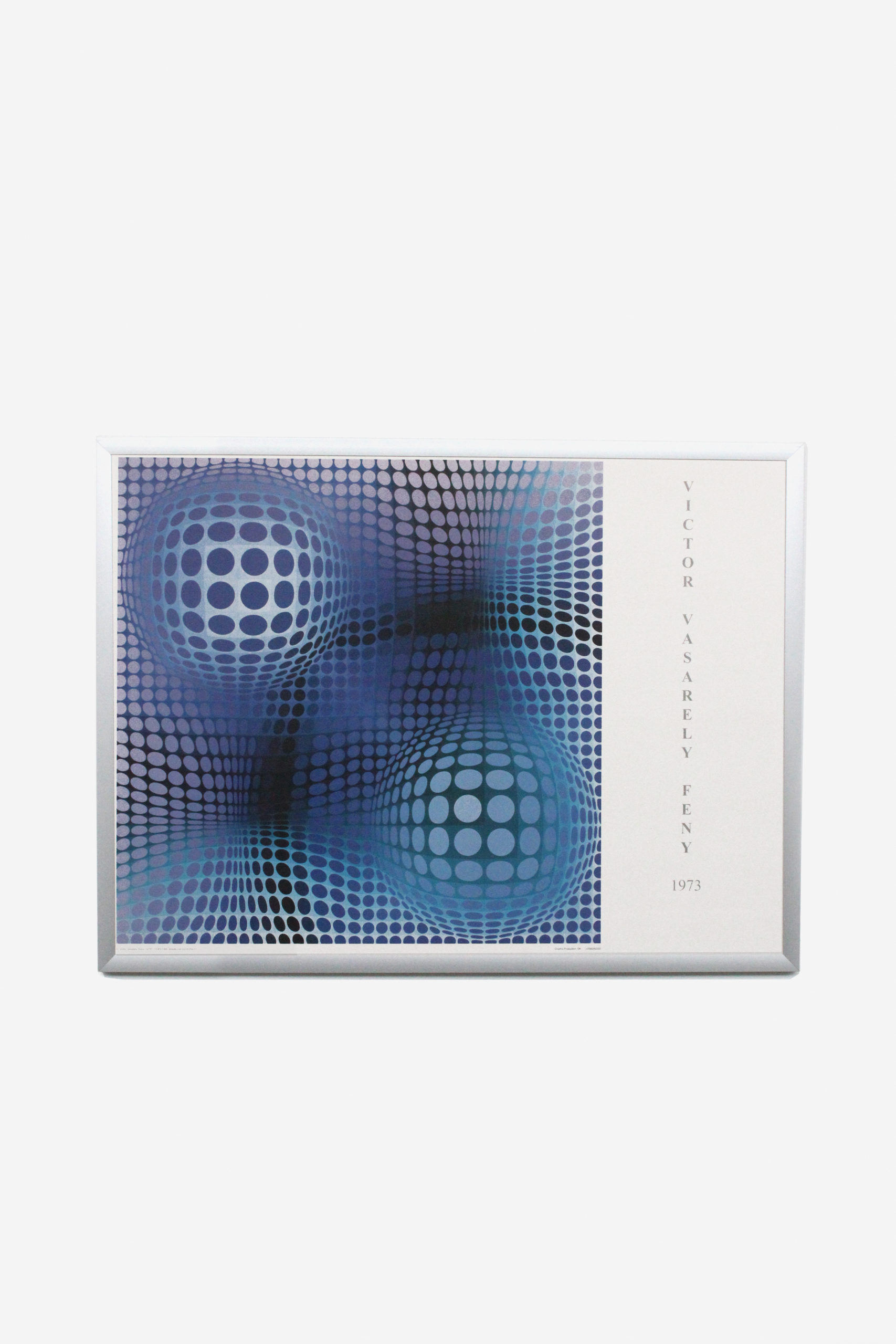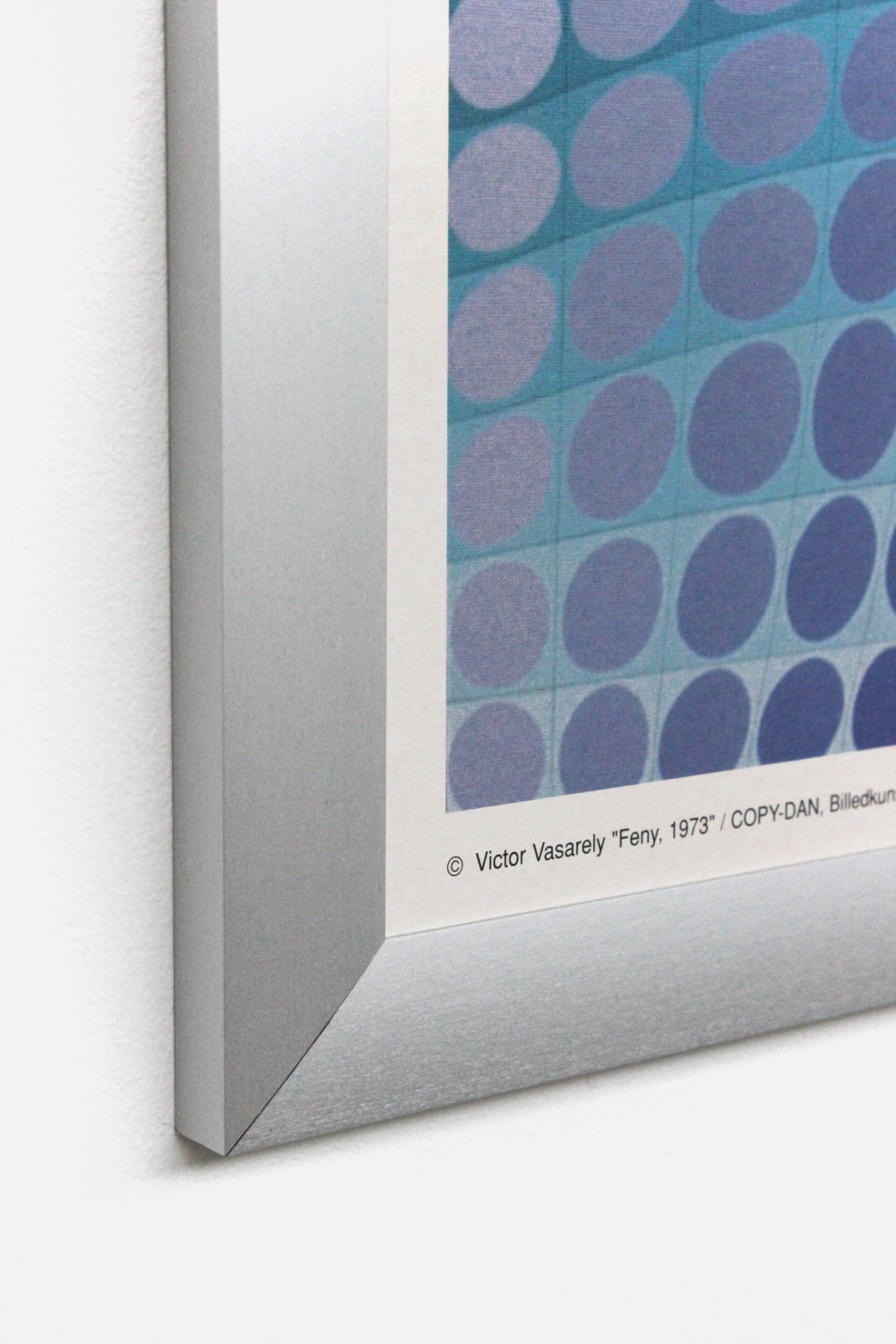 NORRSUND
£175
2003 framed reproduction print of Victor Vasarely's 'Feny', 1973. Vasarely (1906-1997) is widely considered as the leader of the op art movement. He is best known for his optical illusion paintings utilising geometric shapes and colourful graphics. His work later went on to influence print designs for Jean Paul Gaultier's iconic Fall 1995 'Cavalières et Amazones des Temps Modernes' collection.
90 x 120cm
Poster board, aluminium frame
Items may show signs of wear consist with age, including minor scuffs and blemishes. More serious imperfections will be specified. Please ask for additional photos if you would like to check condition. Prices are excluding shipping, for full details please see SHIPPING INFORMATION.
SOLD OUT