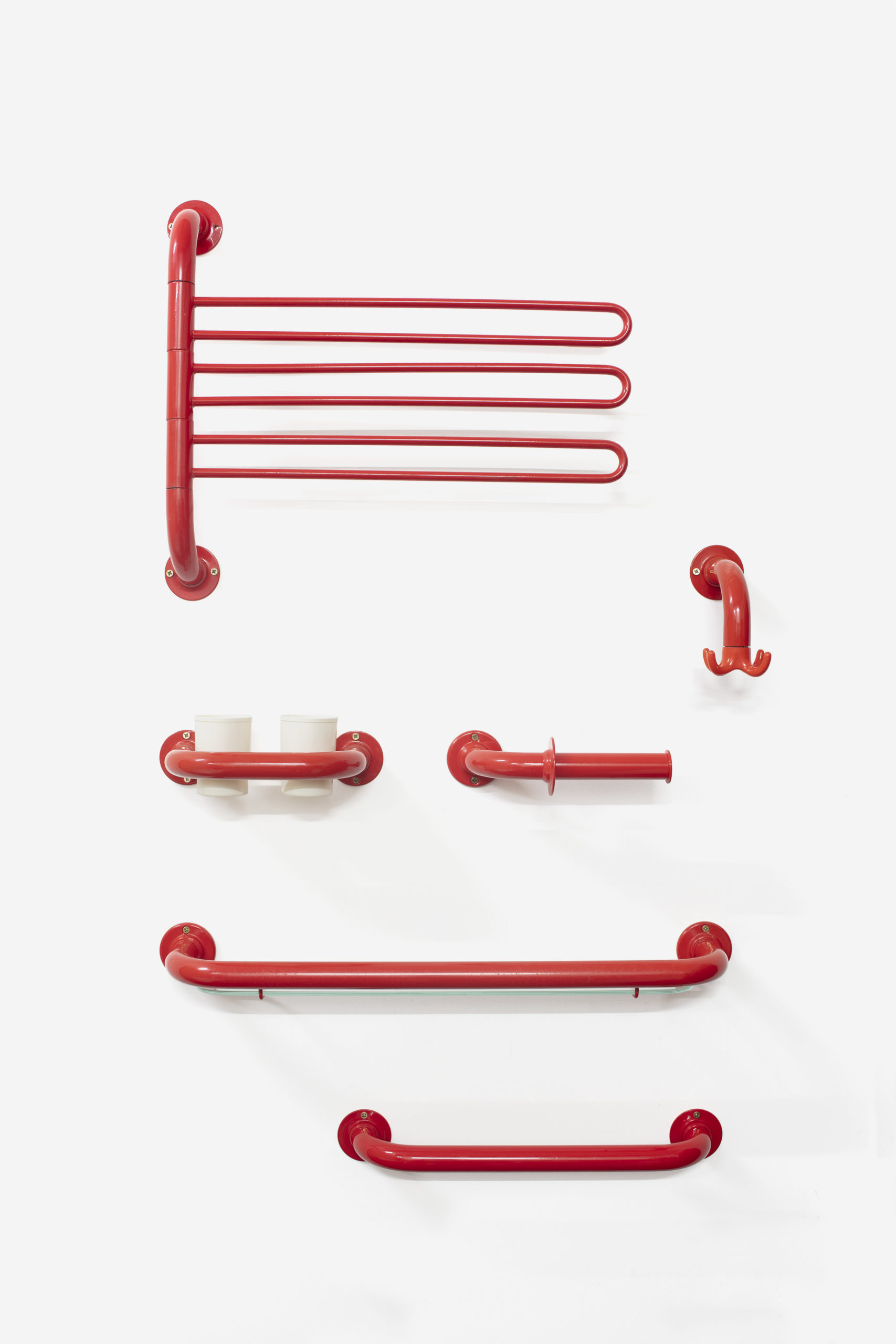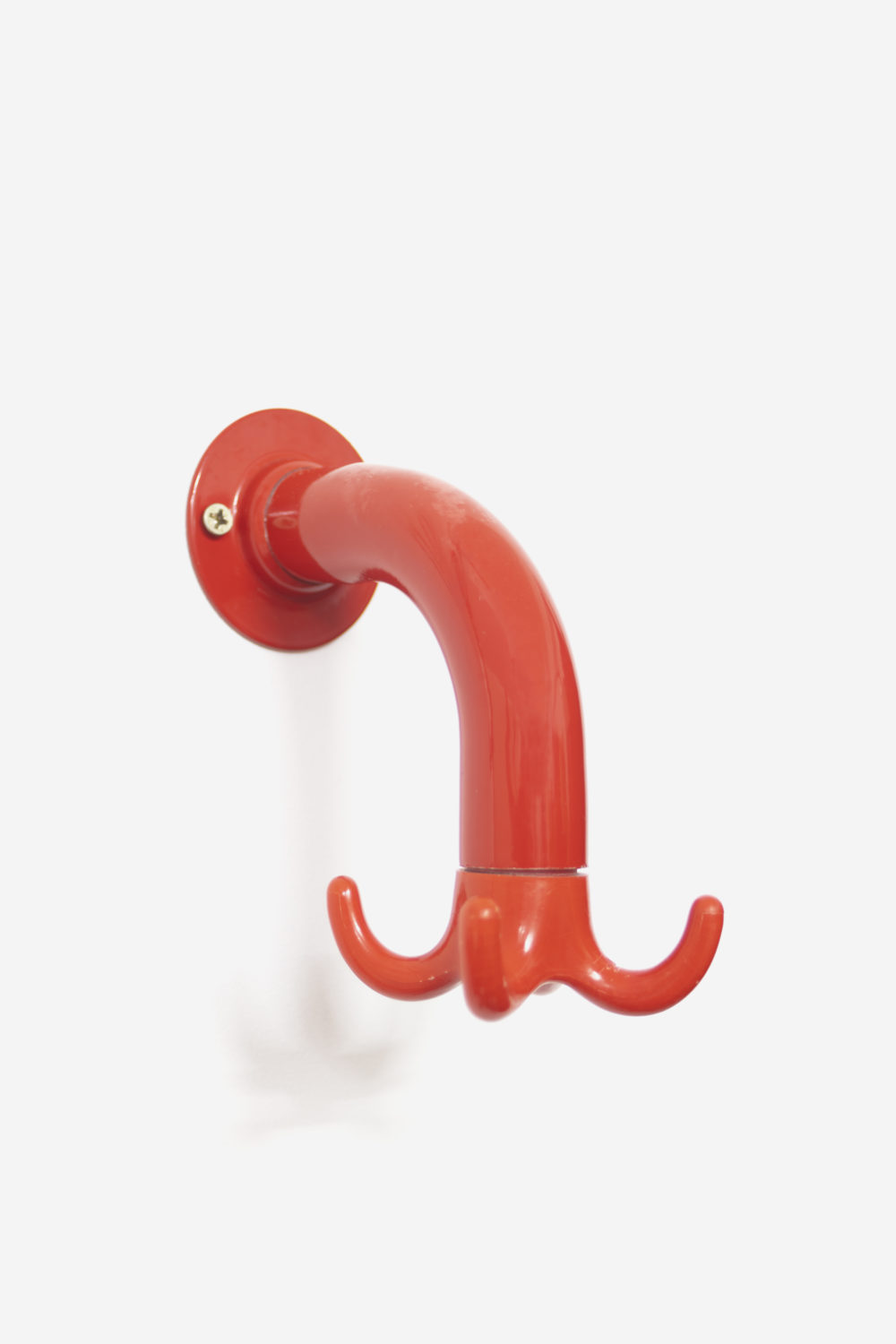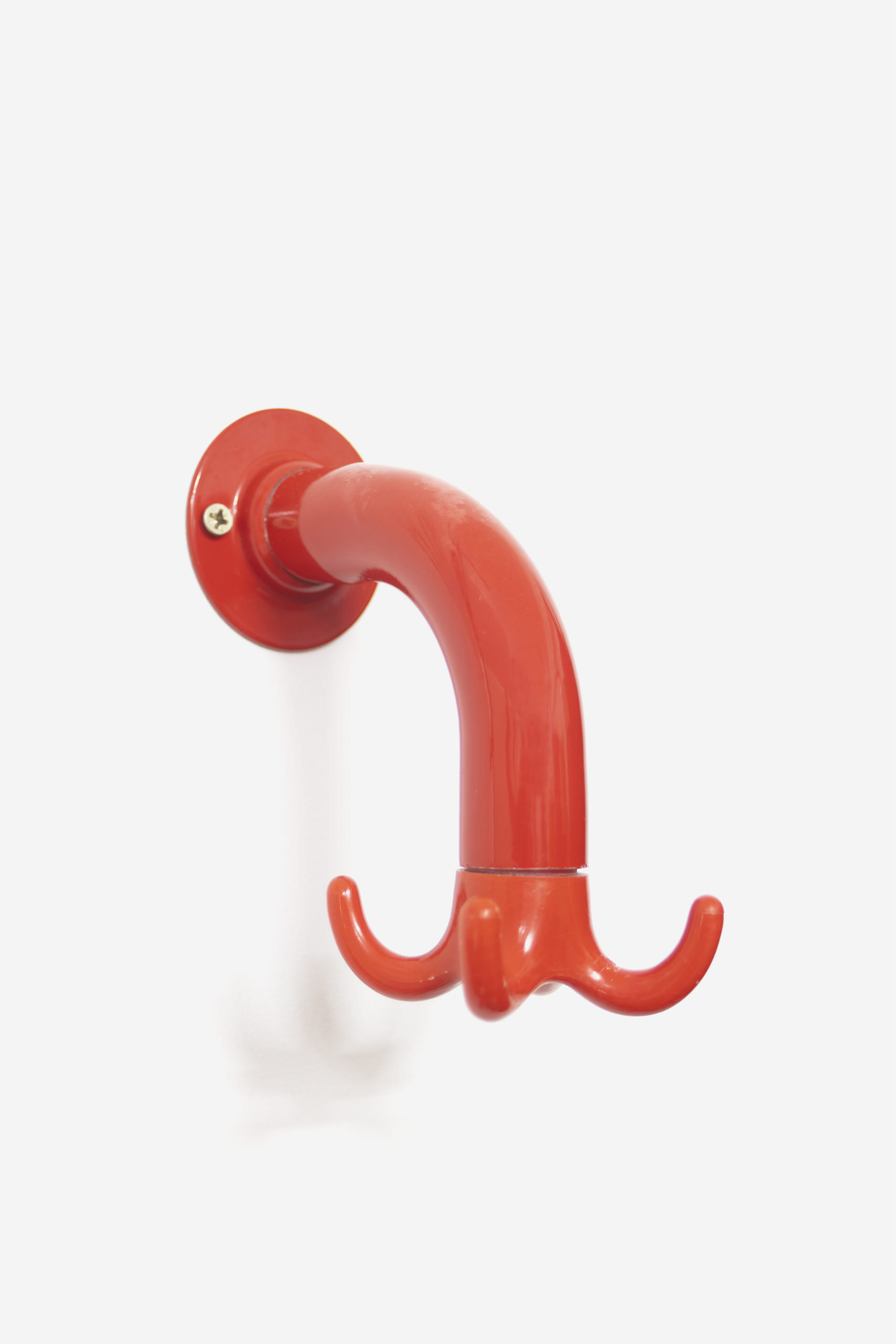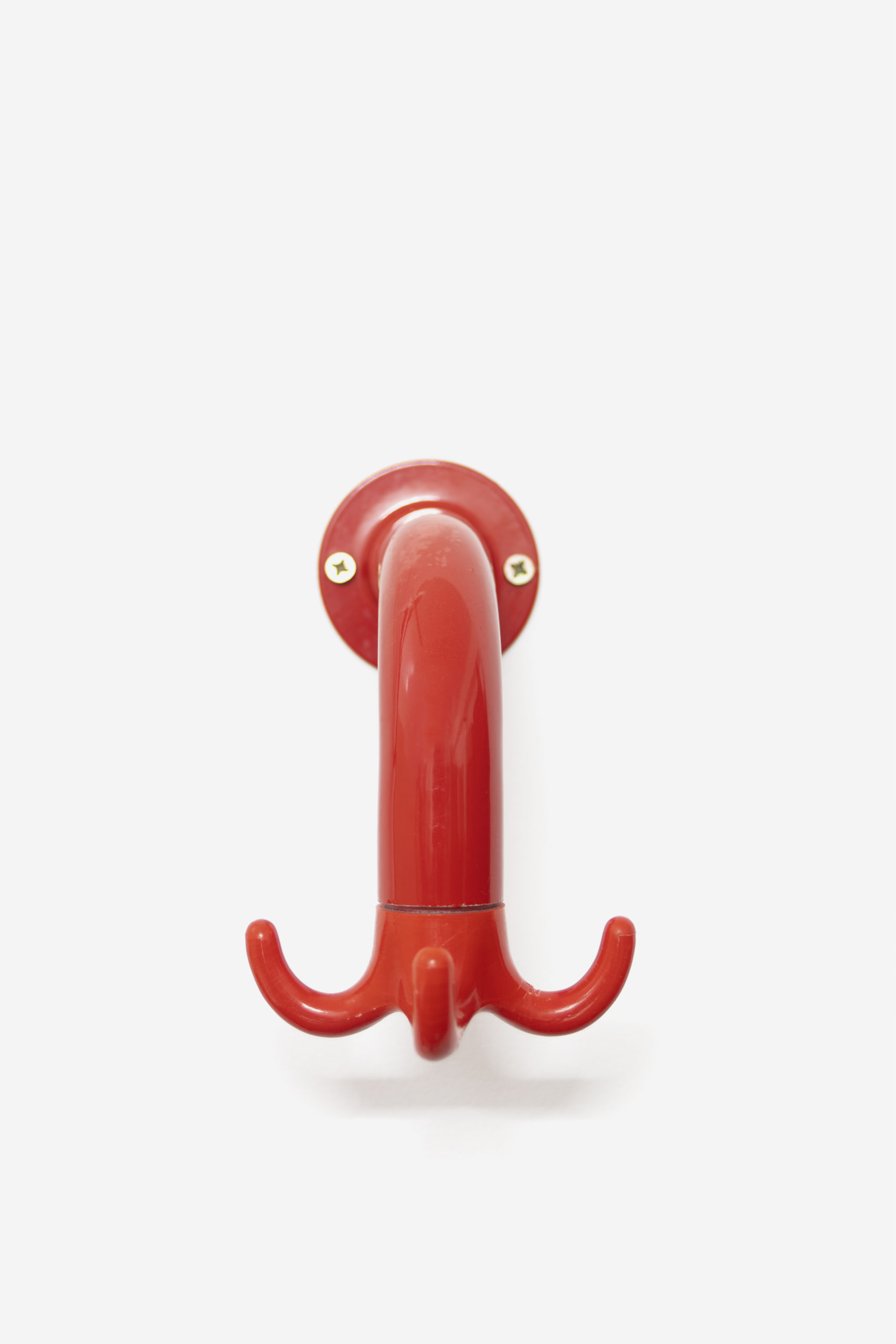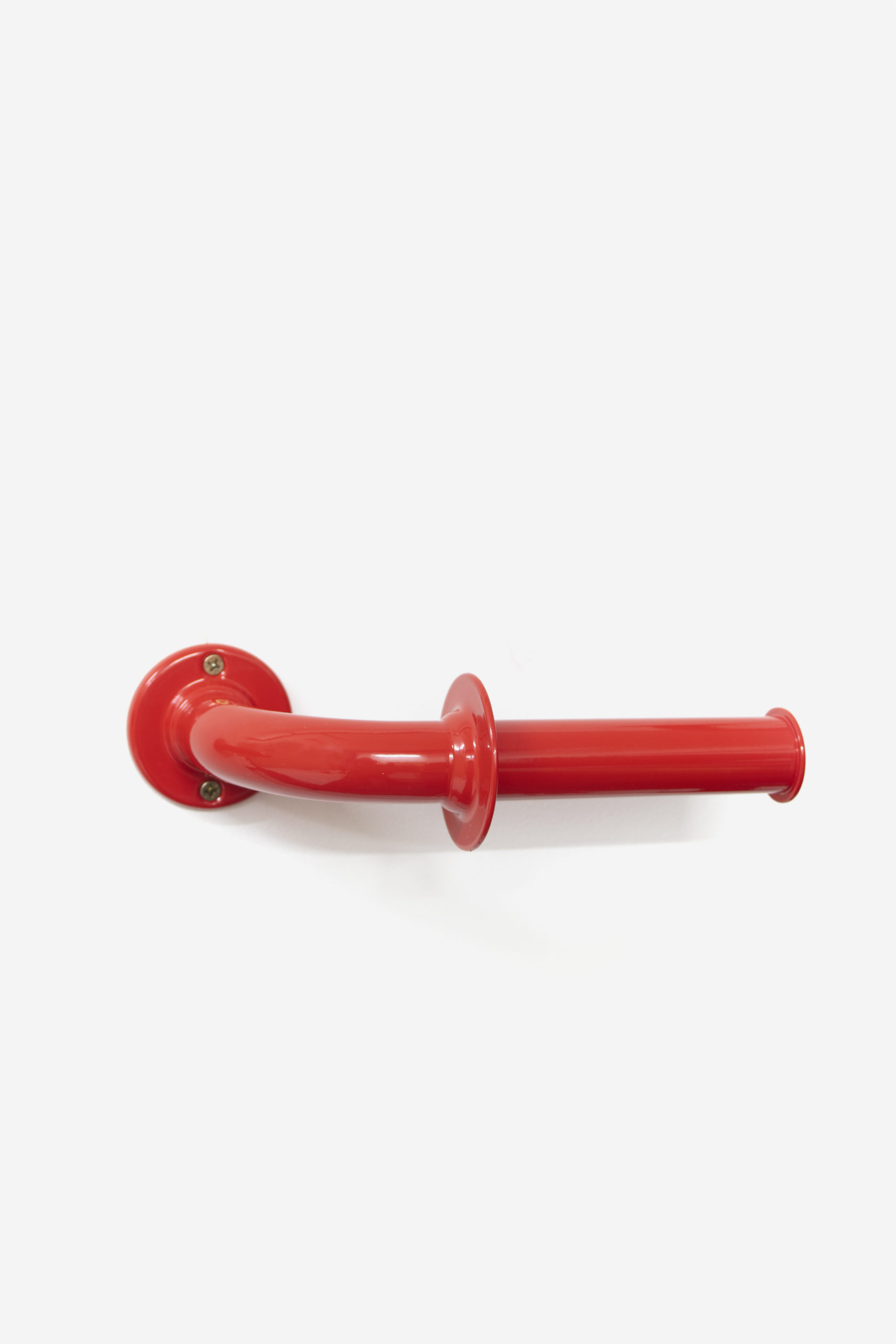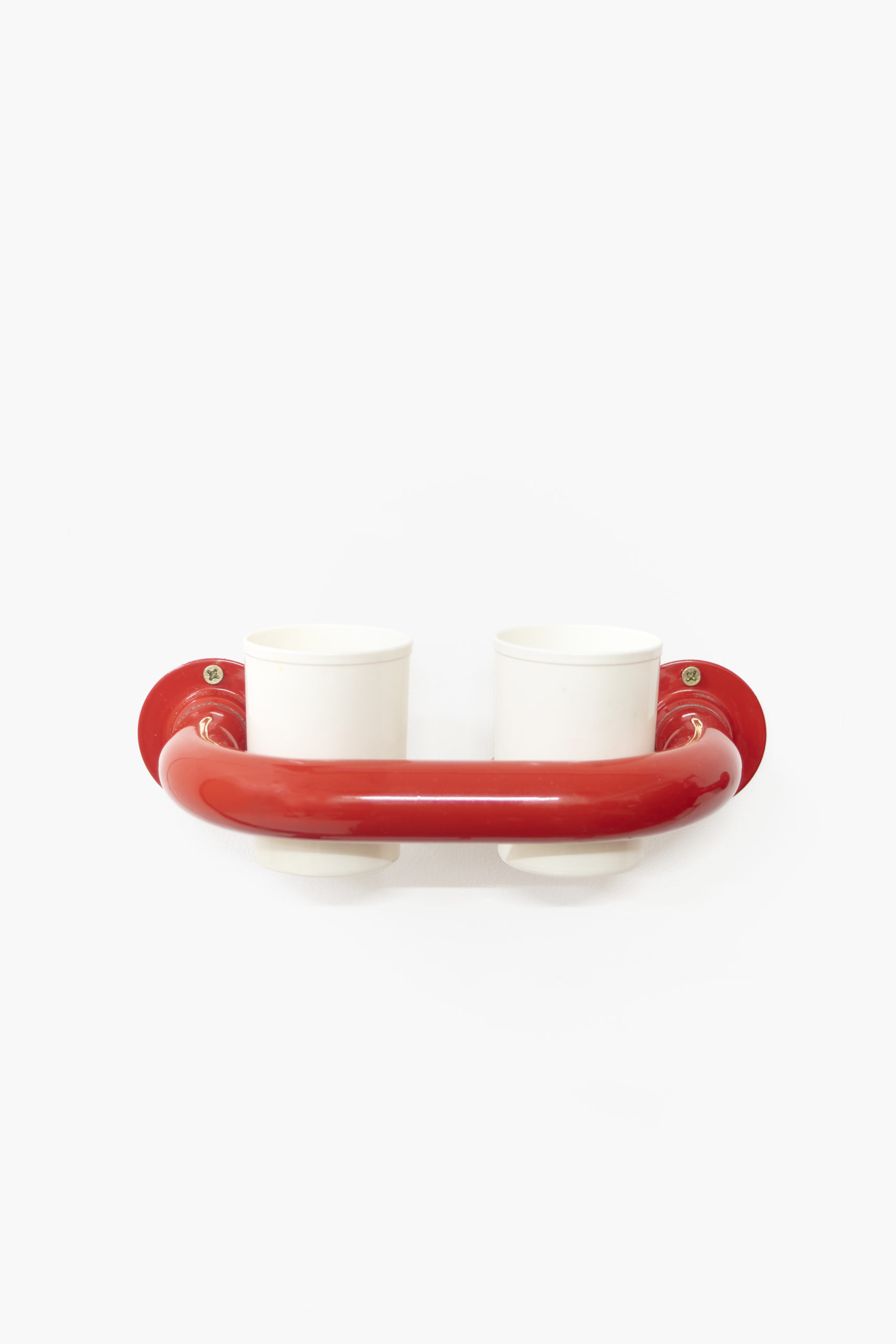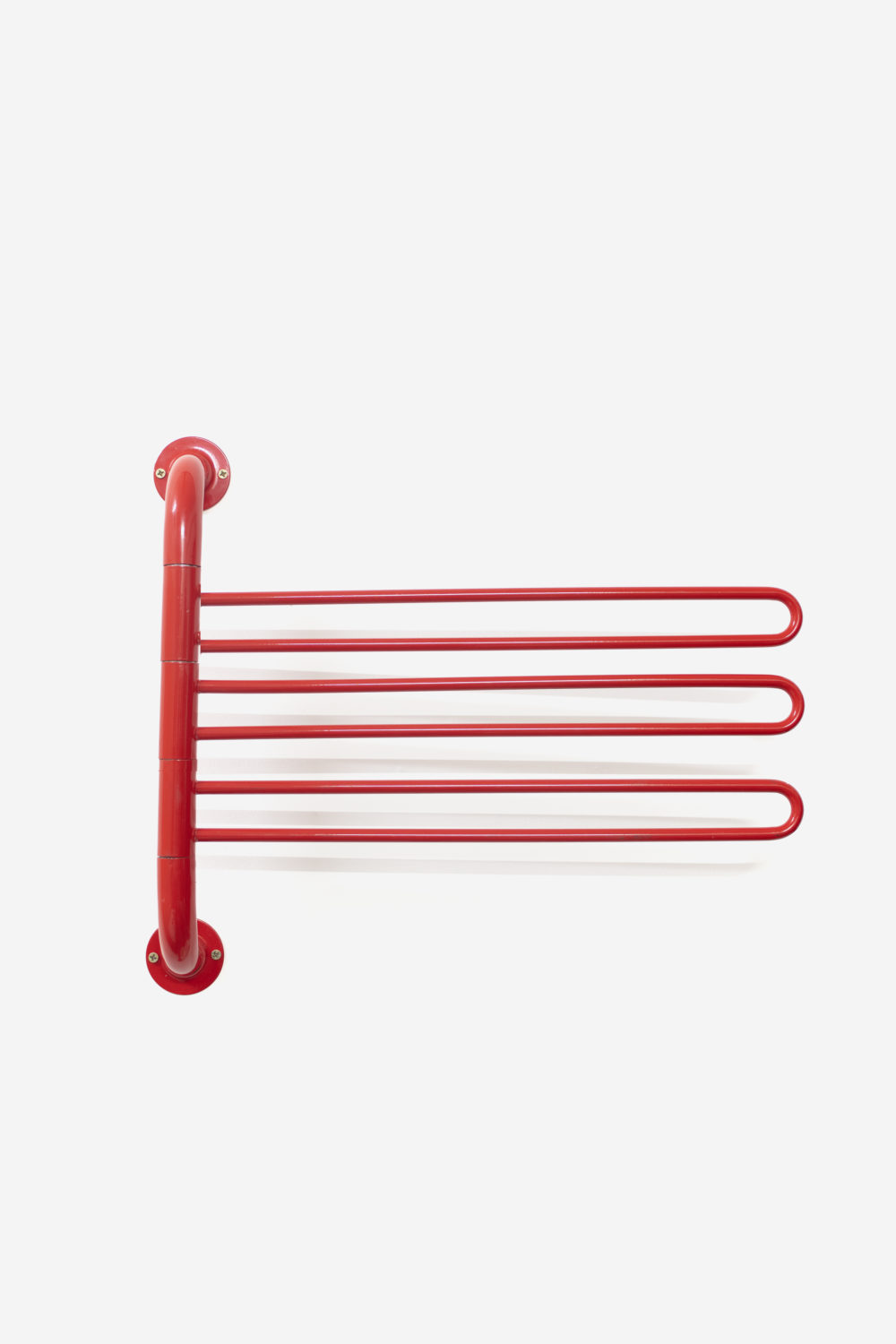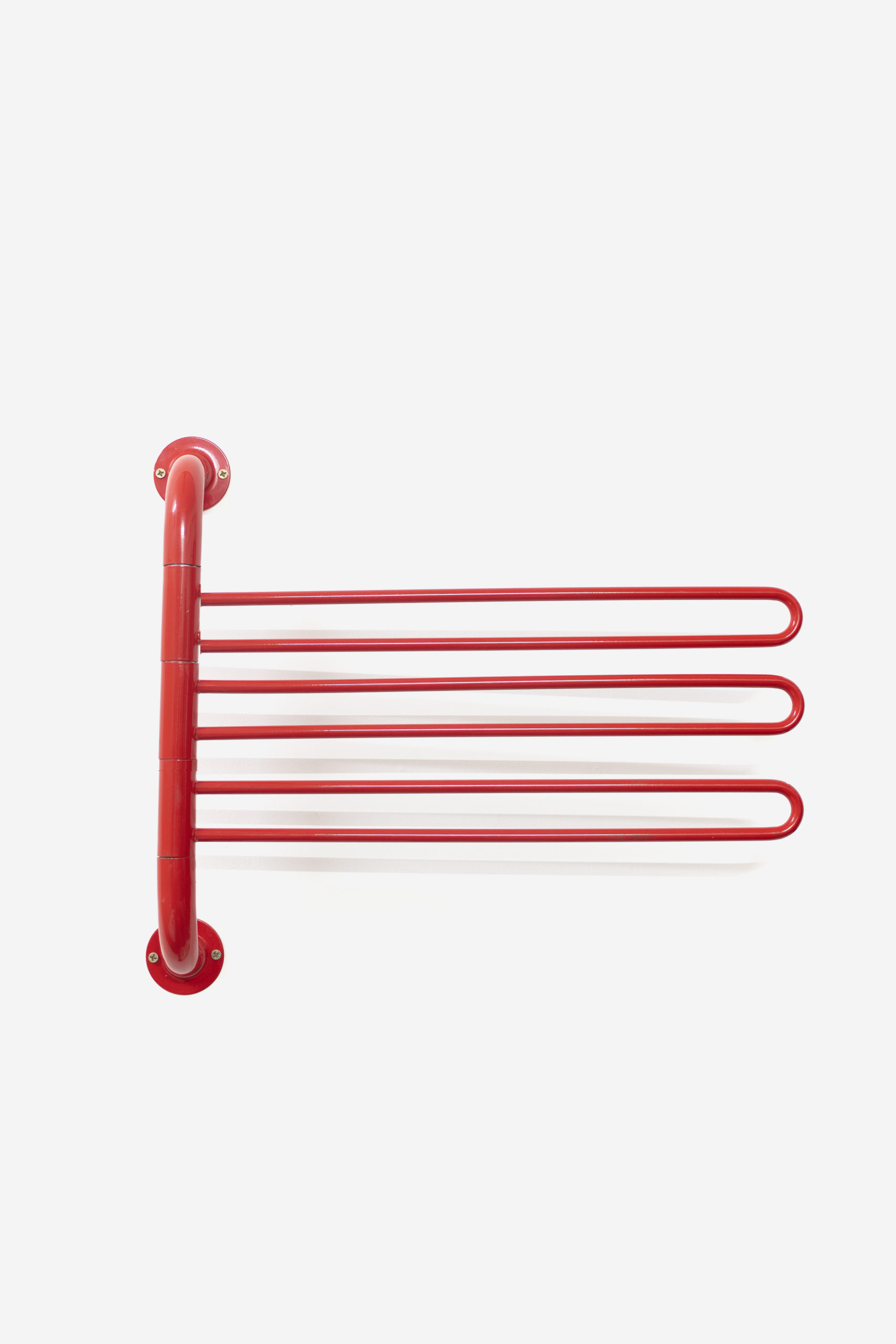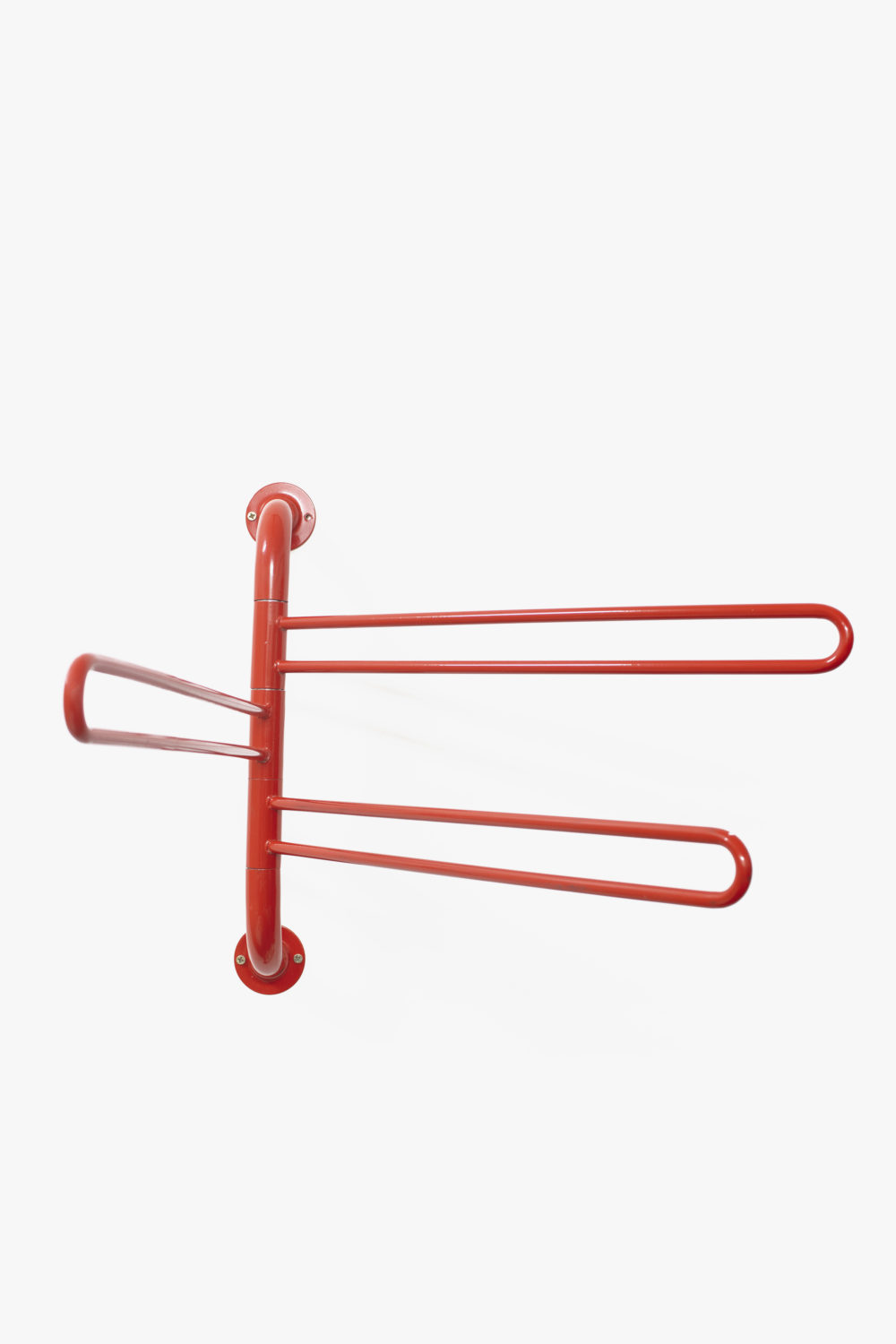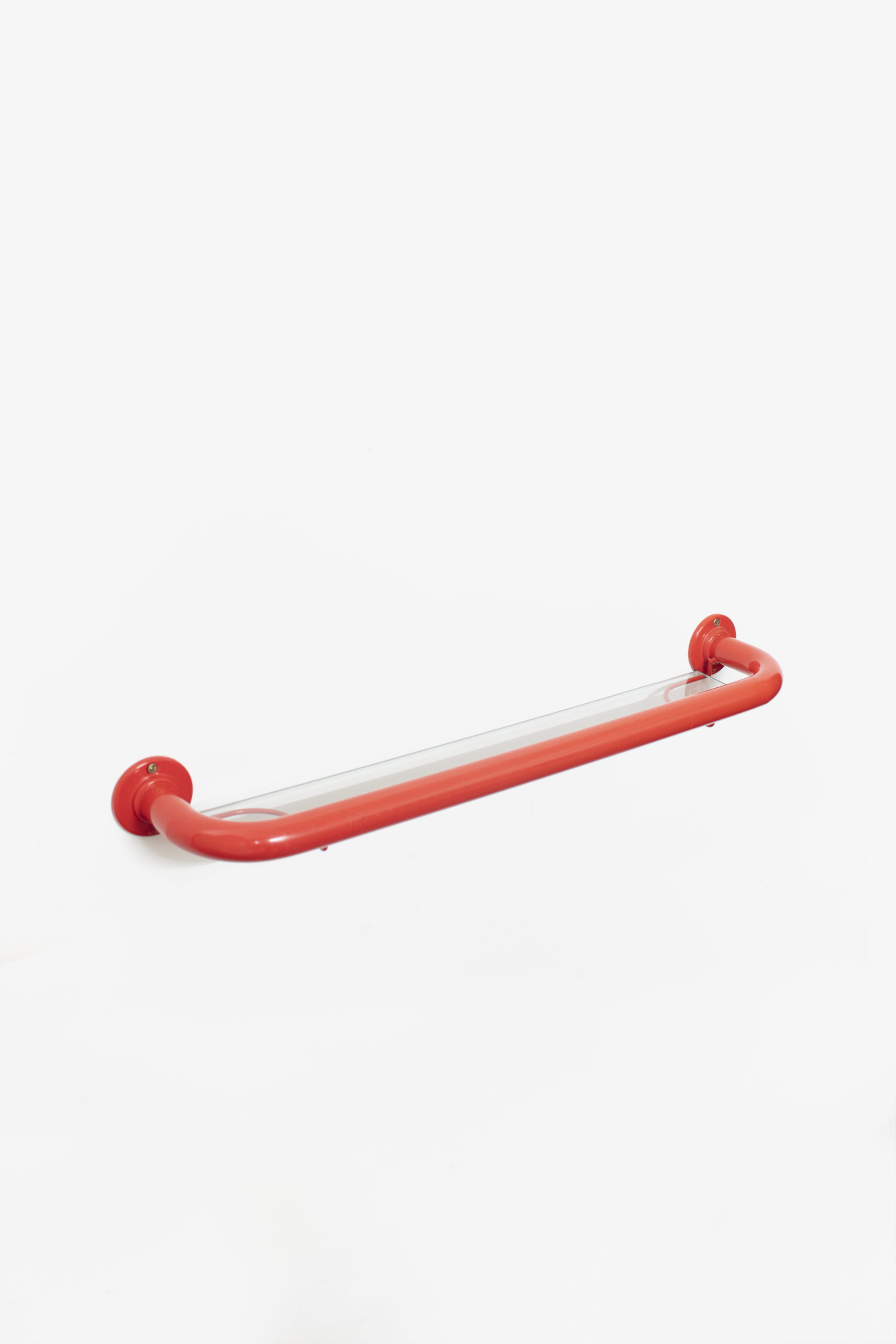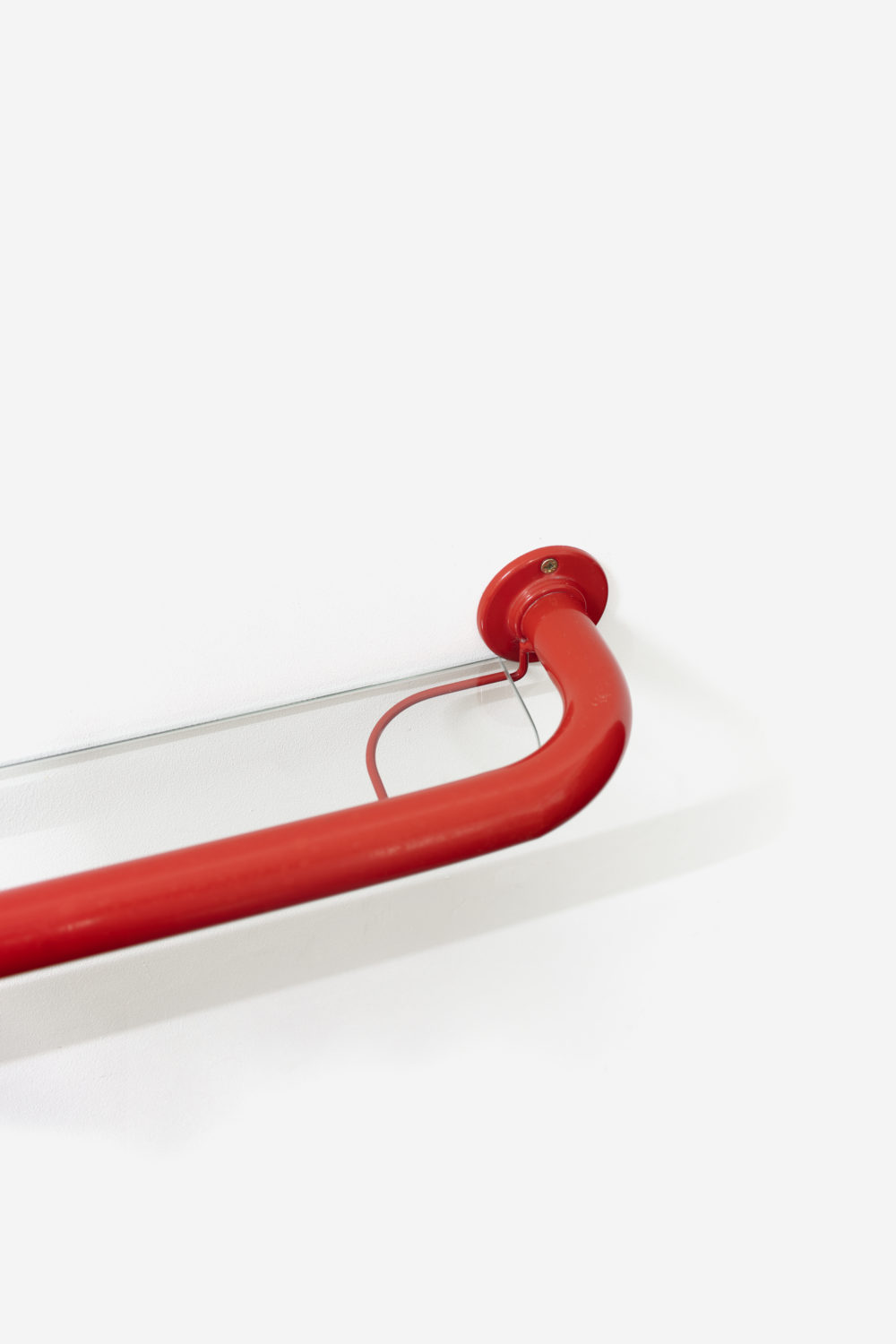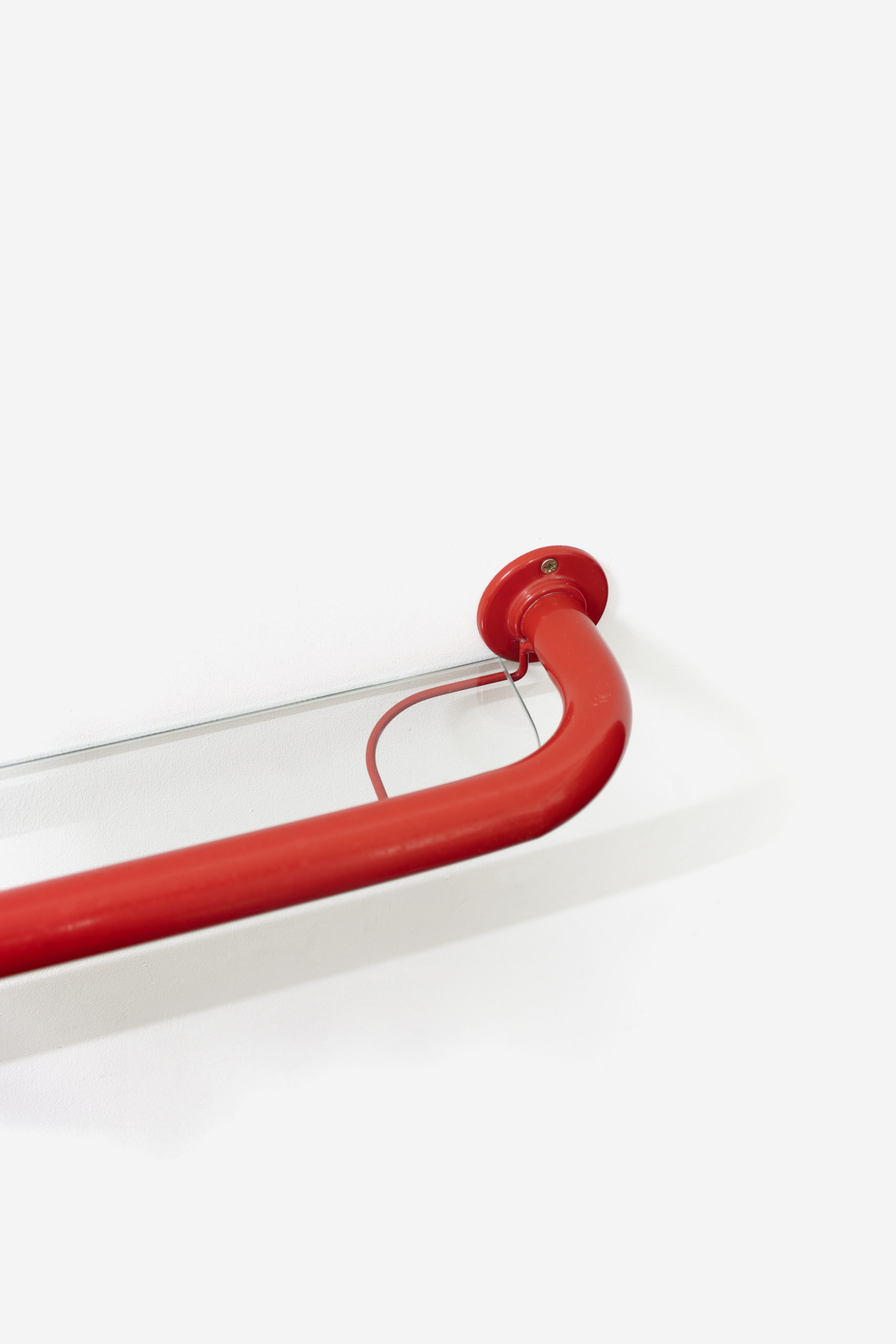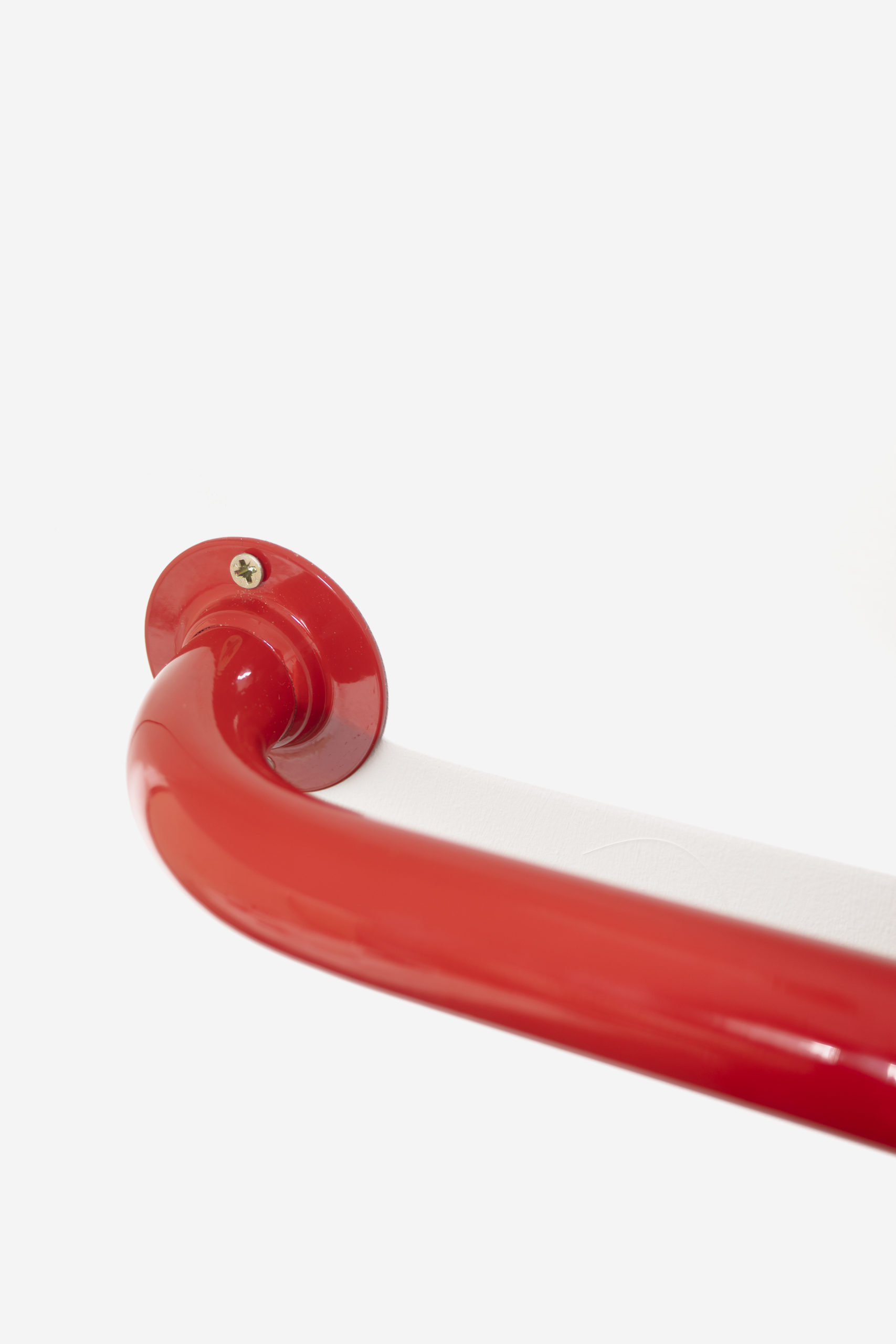 PERISKOP
Red 6 piece bathroom set, c.1980s. Accompanying light also available.
Adjustable towel rack H44 x W 49 X D 8cm
Toothbrush holder H 6 x W 24 x D12cm
Toilet roll holder H 6 x W23 X d10cm]
Towel hook H 14 x W6 X D13cm
Glass shelf H 6x W62 x D13cm
Towel rail H 6 x W43 x D 8cm
Powder coated steel, glass, polyproylene
Items may show signs of wear consist with age, including minor scuffs and blemishes. More serious imperfections will be specified. Please ask for additional photos if you would like to check condition. Prices are excluding shipping, for full details please see SHIPPING INFORMATION.
SOLD OUT