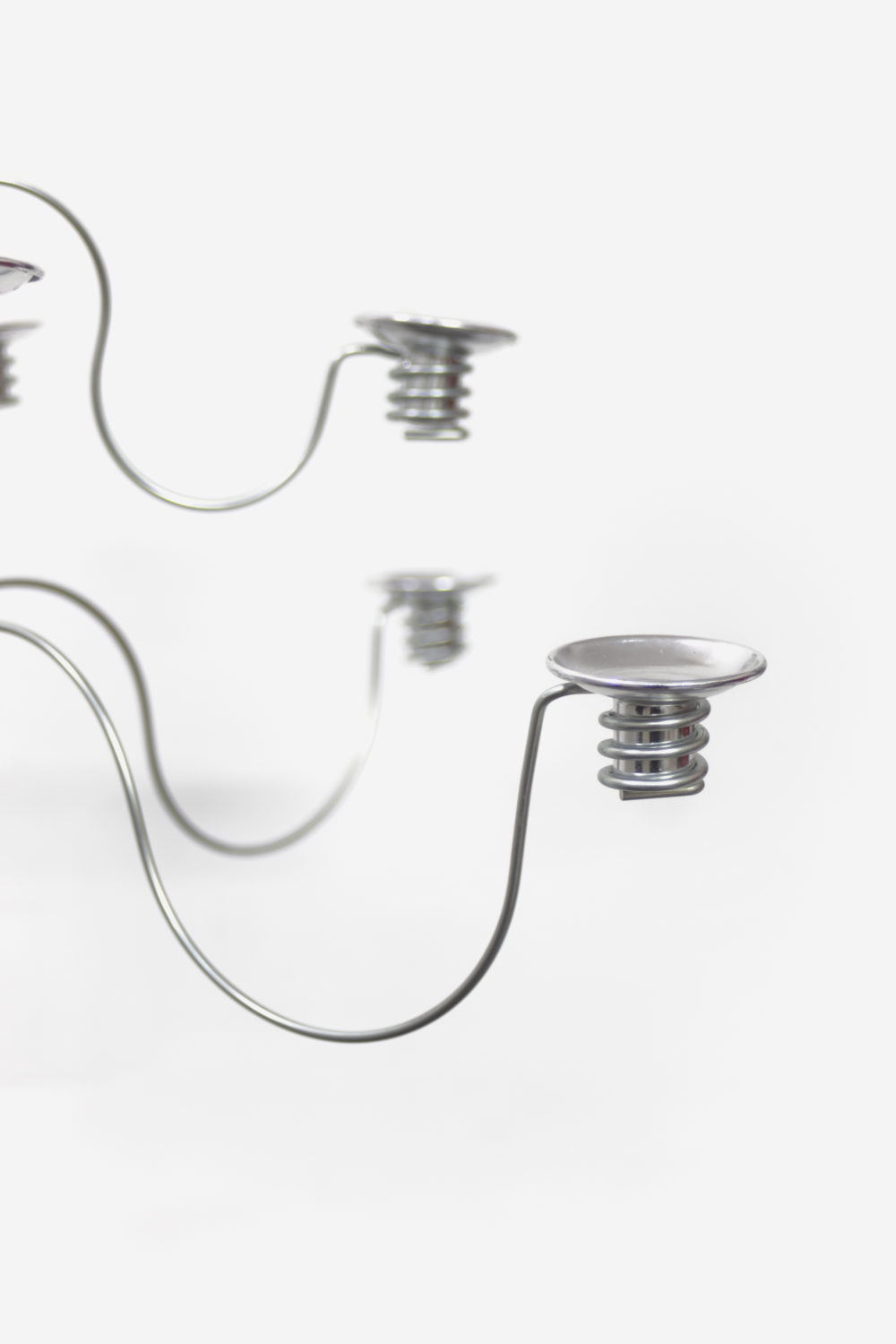 SIRLIG
Designer: Gunver Hansen
Hanging candelabra, designed 1987. Inspired by chandeliers of the Baroque period and traditional wire christmas tree candle holders. SIRLIG was initially released as part of Tomorrow- IKEA's range of limited edition products that were sold in only select stores. Tomorrow aimed to offer more experimental, fashionable designs at affordable prices. Hooks allow candelabra to be hung from various lengths, flat packs for shipping.
Steel, steel wire, aluminium
H 33cm x W 69cm
Items may show signs of wear consist with age, including minor scuffs and blemishes. More serious imperfections will be specified. Please ask for additional photos if you would like to check condition. Prices are excluding shipping, for full details please see SHIPPING INFORMATION.
SOLD OUT