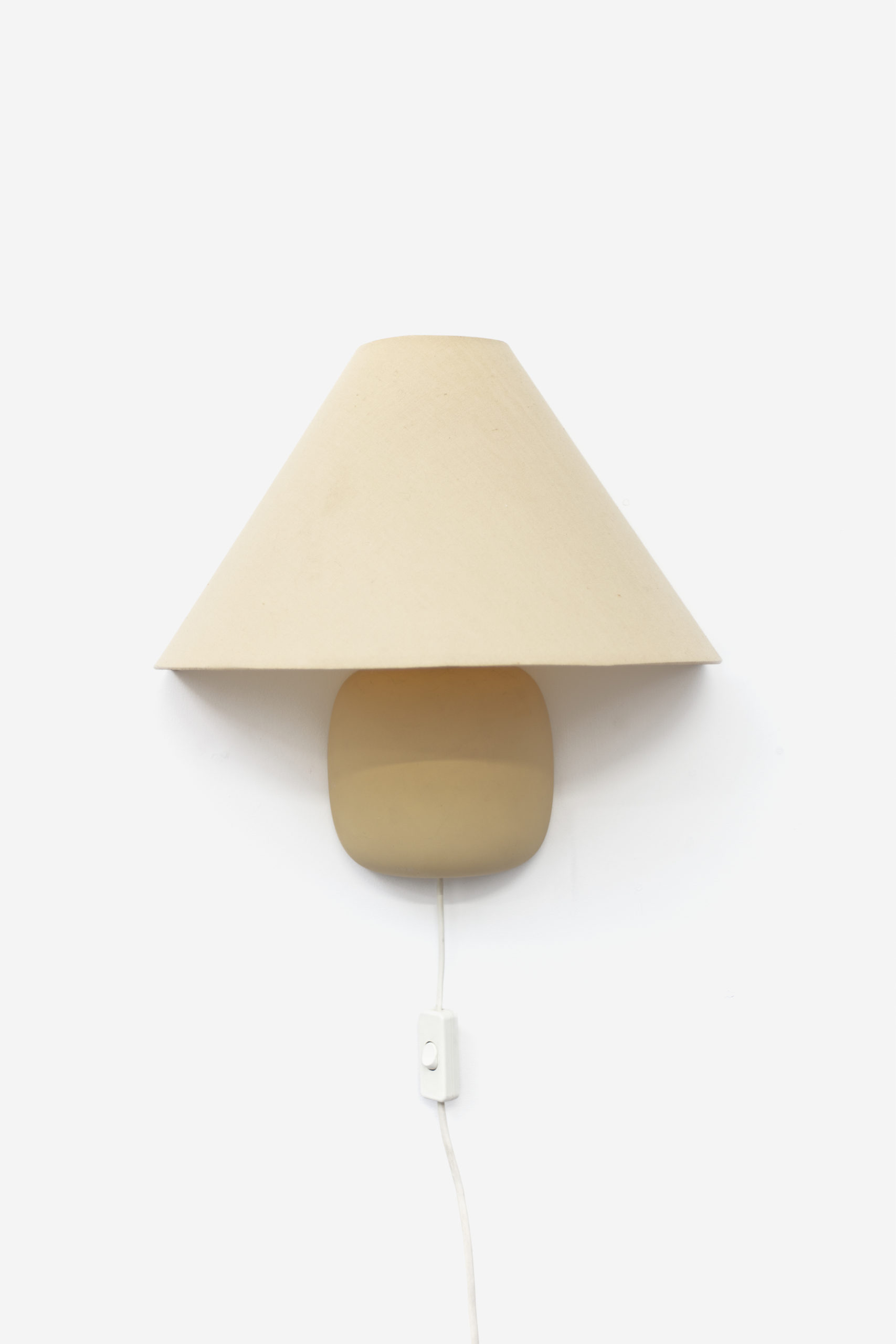 SONAT
£90
Designer: Bent Boyson
Wall mounted lamp c.1980s. Clever design based on the form of a familiar domestic lamp, sliced in half profile to enable wall mounting. Features ceramic base with original shade that creates a soft warm light.  In full working order, has not been PAT tested.
H 36cm x W 36cm x D 22cm
Items may show signs of wear consist with age, including minor scuffs and blemishes. More serious imperfections will be specified. Please ask for additional photos if you would like to check condition. Prices are excluding shipping, for full details please see SHIPPING INFORMATION.
SOLD OUT