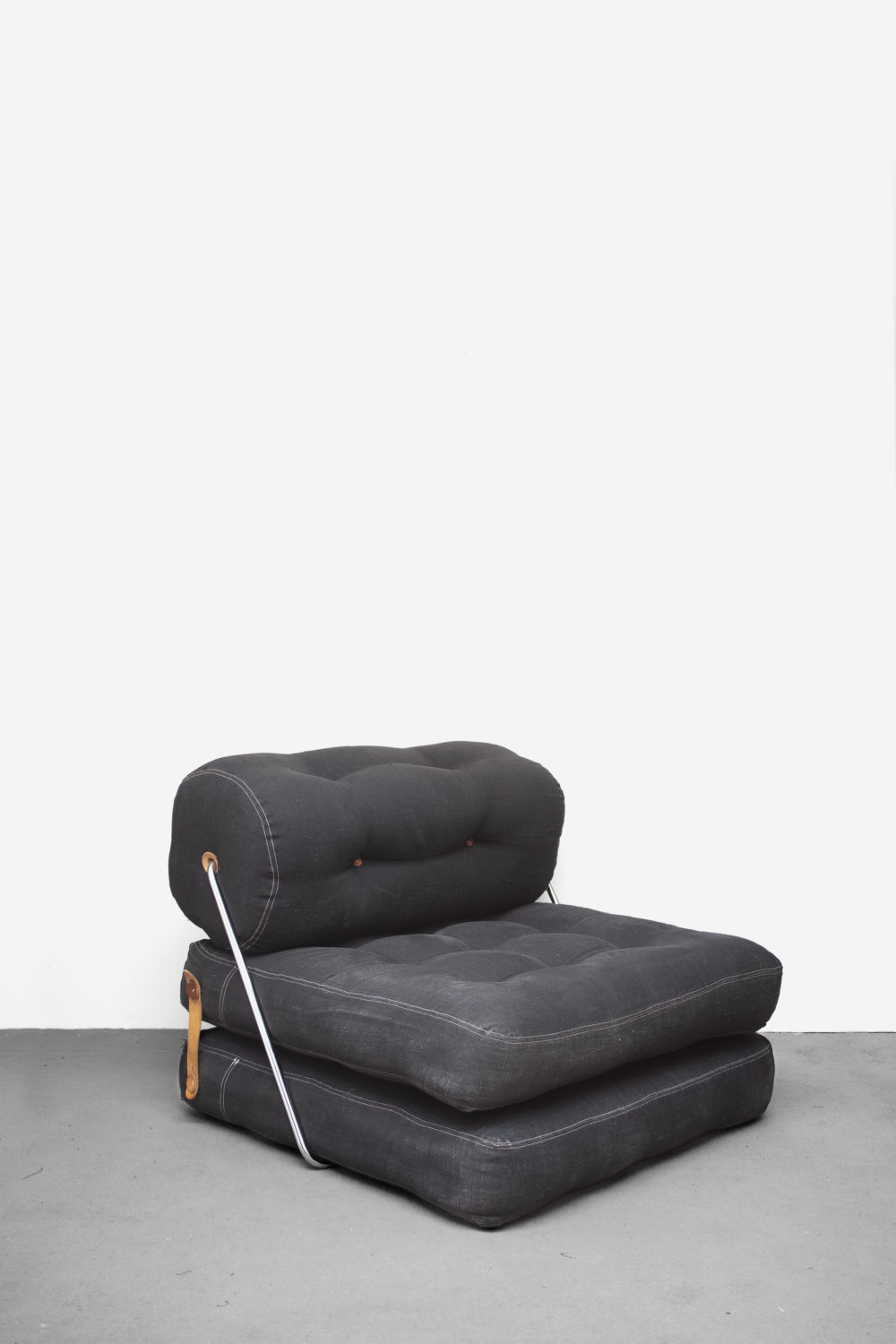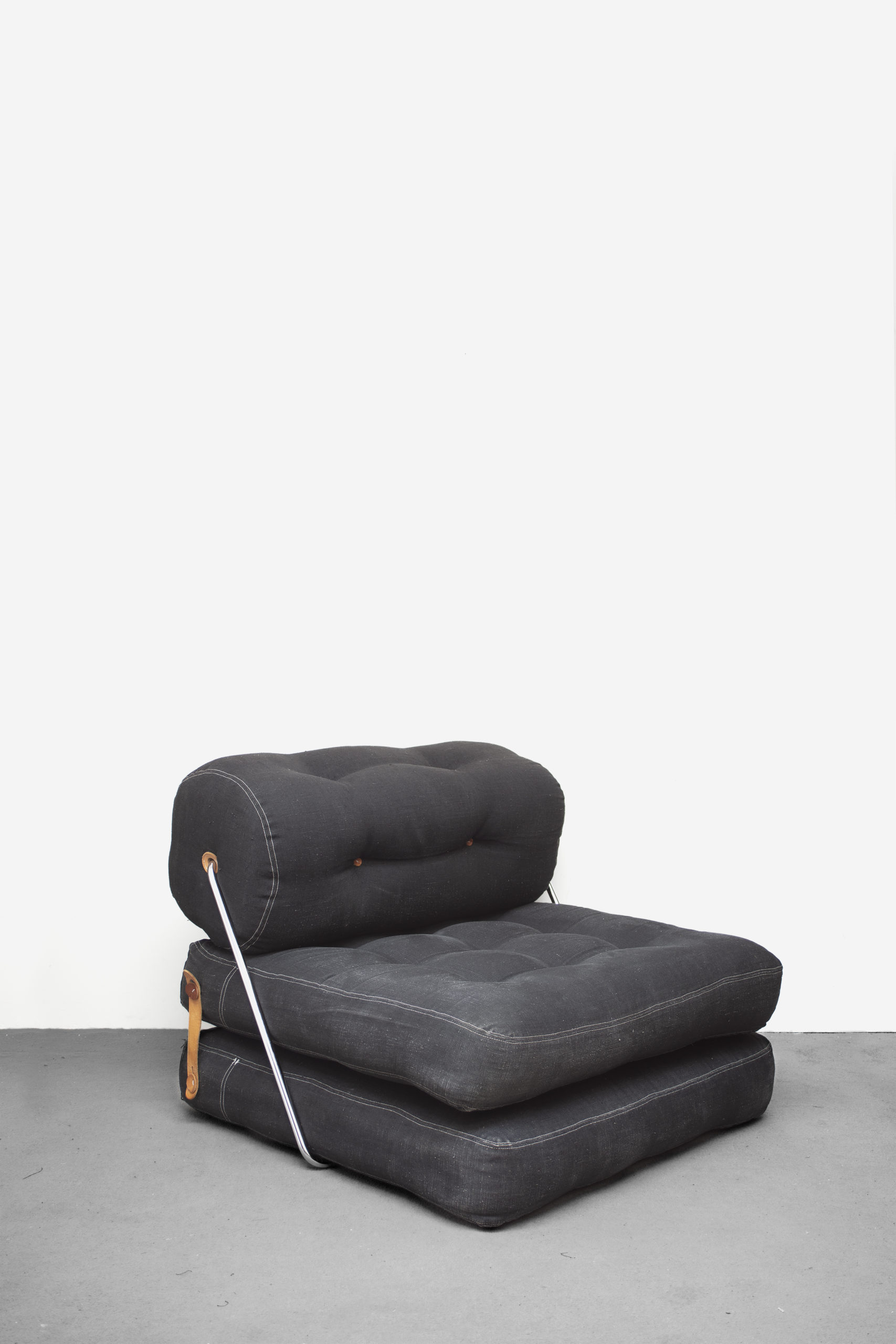 TAJT
£700
Black denim futon chair, designed by Gillis Lundgren, 1973. Consisting of two stacked cushions held together with leather buttons. A bolster cushion with chrome tubular stand acts as a back rest whilst in the seated position and as a headrest when folded out in the futon position. TAJT can be found on the cover of the 1973 IKEA catalogue, the year in which a number of denim pieces were sold after founder Ingvar Kamprad  supplied IKEA designers with over 5km of denim fabric to experiment with. 
Seated position: H 64cm x W 80cm x D 80cm
Extended position: H 50cm x W 80cm x L160cm
Further images available on request. Due to the size of this item please contact info@BILLY.forsale for a shipping quote before purchasing.
Items may show signs of wear consist with age, including minor scuffs and blemishes. More serious imperfections will be specified. Please ask for additional photos if you would like to check condition. Prices are excluding shipping, for full details please see 

SHIPPING INFORMATION

.
SOLD OUT