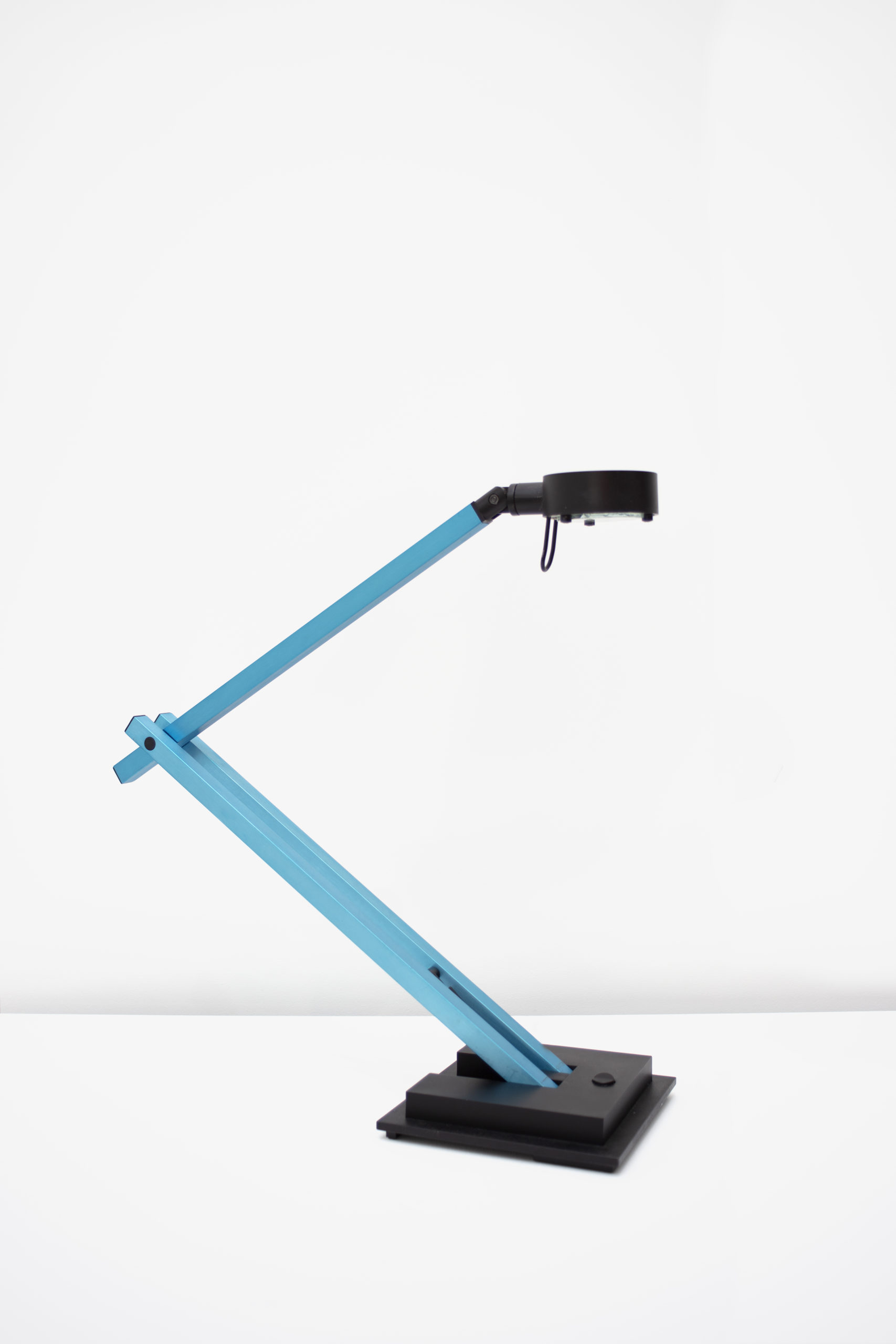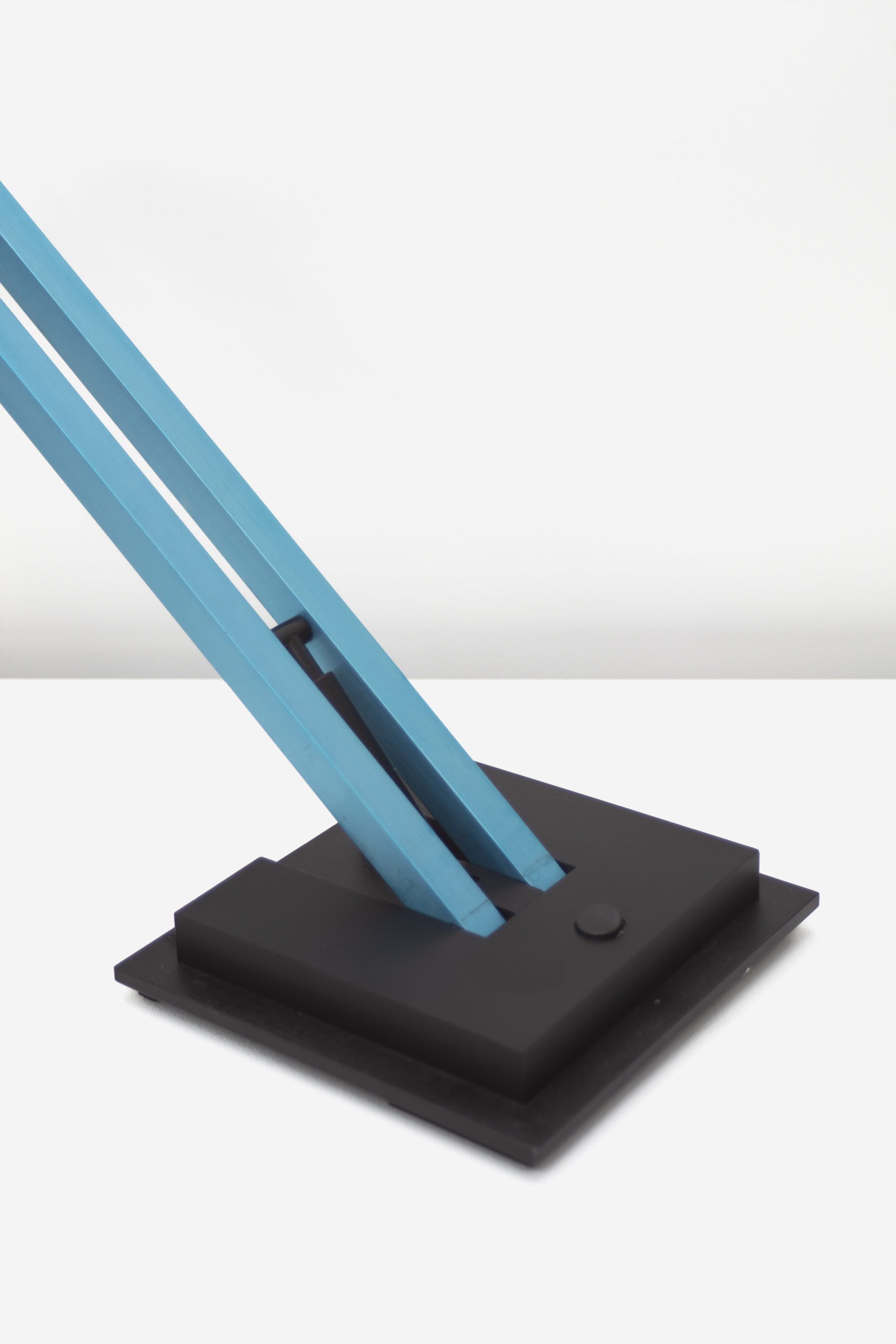 UKELELE
UKELELE adjustable desk lamp featuring black base and anodized blue brushed aluminium neck. c.1994. In full working order, has not been PAT tested.
Base 17 x 17cm Neck L 70cm
Items may show signs of wear reflecting their age, including minor scuffs and blemishes. More serious imperfections will be specified. Please ask for additional photos if you would like to check condition. Prices are excluding shipping, for full details please see SHIPPING INFORMATION.
SOLD OUT