Sale!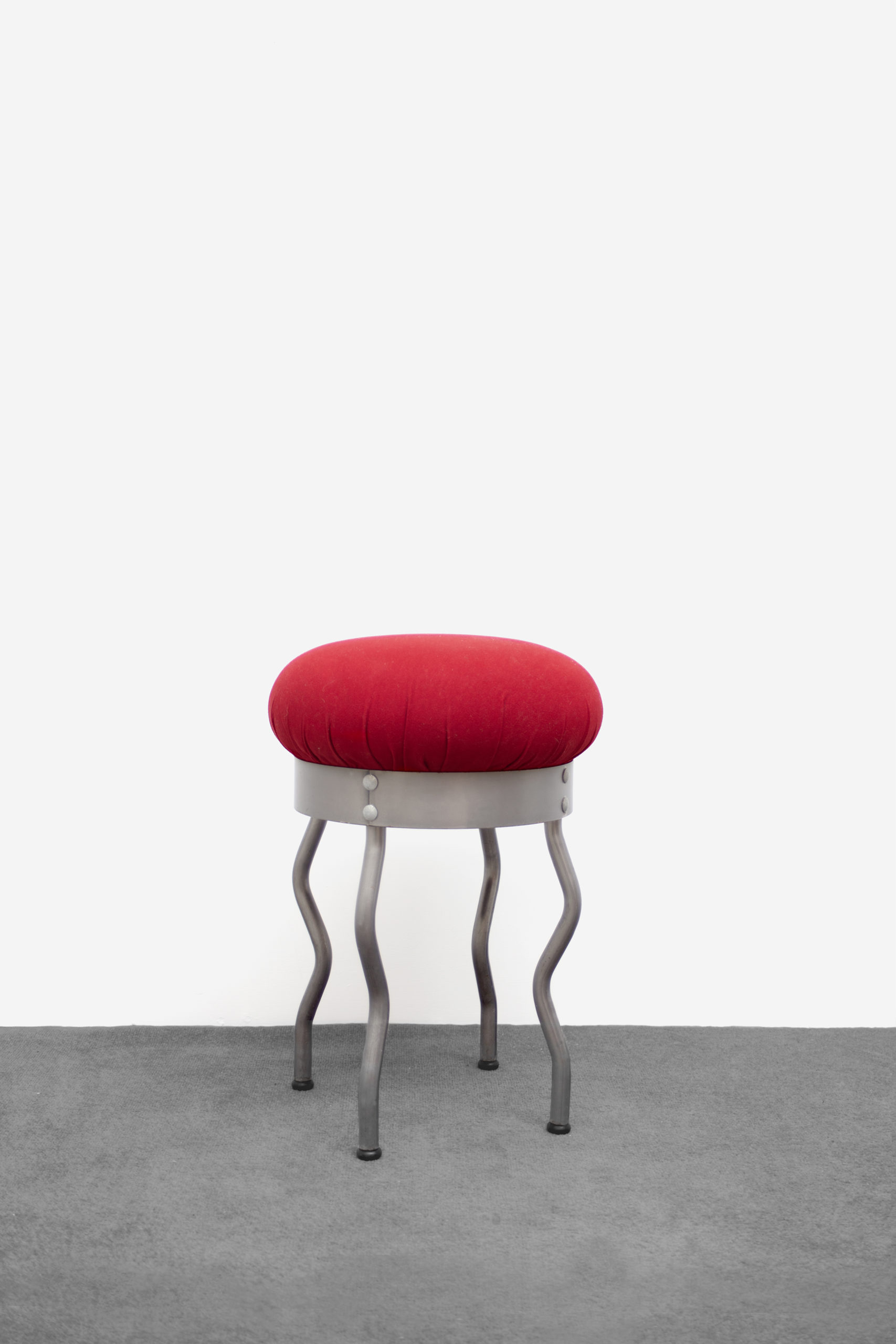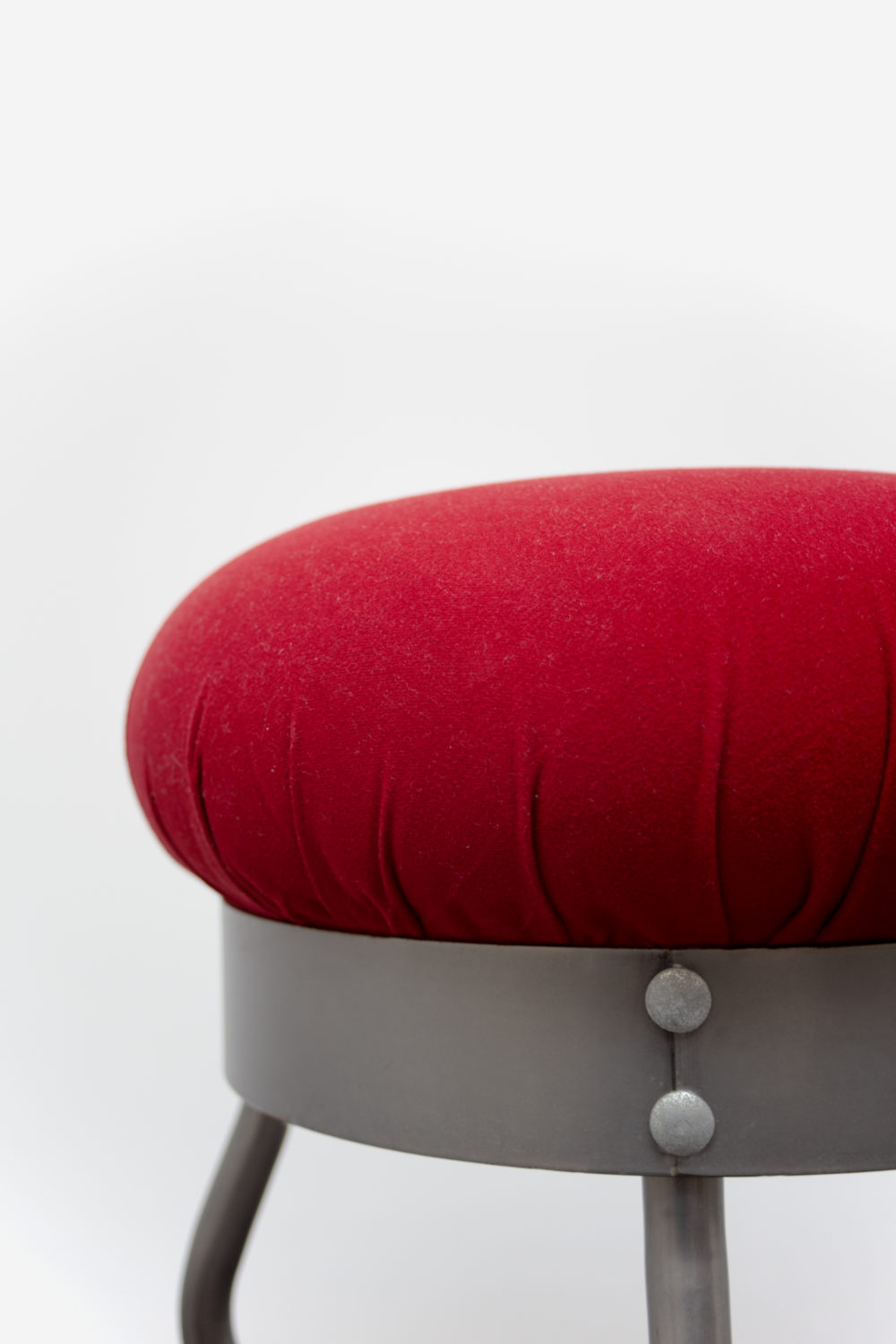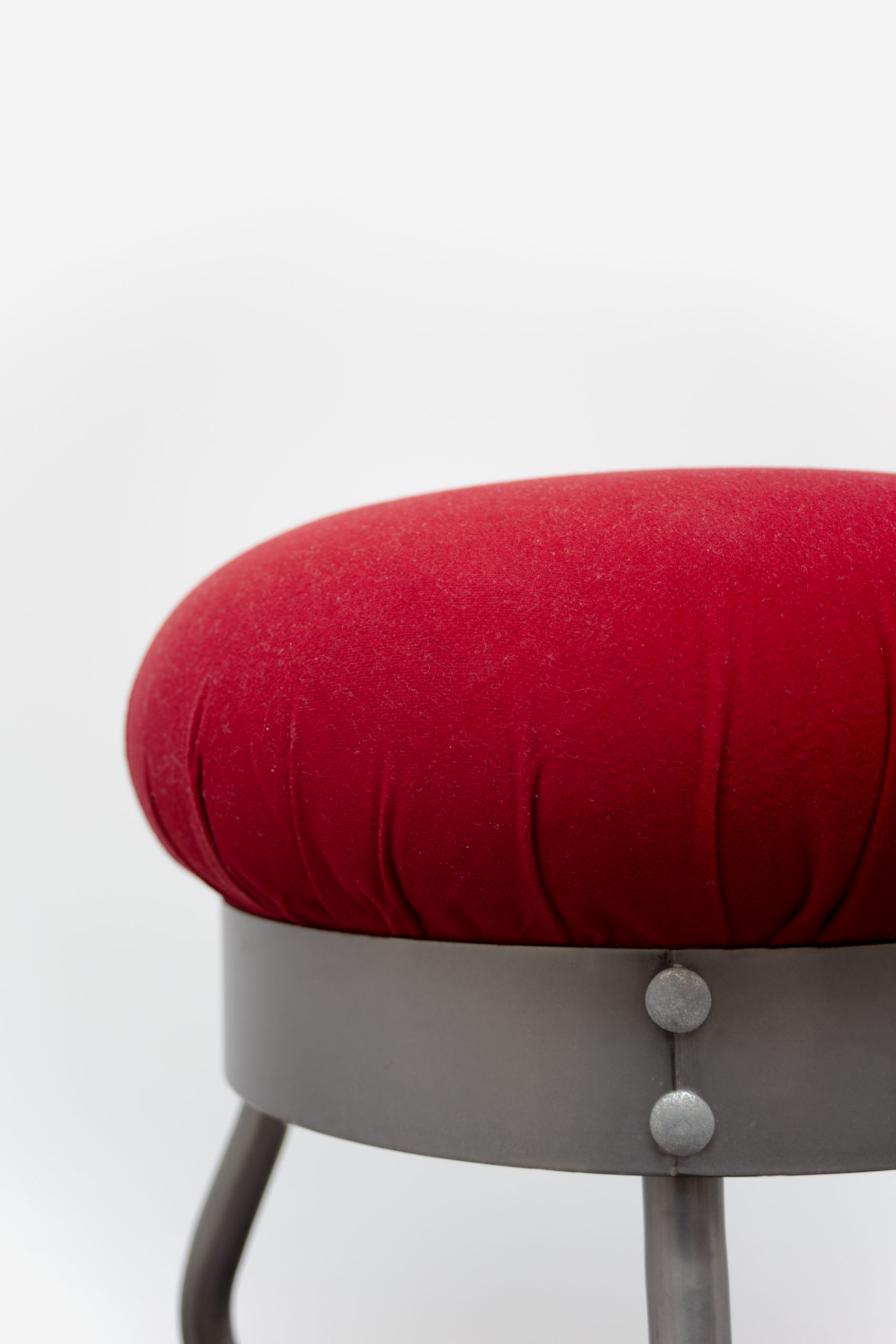 URI
Designed by Per Ivar Ledang, 1995
Postmodern style stool with red upholstered cushion and wavy steel legs.
H 52cm x D 33cm
Items may show signs of wear reflecting their age, including minor scuffs and blemishes. More serious imperfections will be specified. Please ask for additional photos if you would like to check condition. Prices are excluding shipping, for full details please see SHIPPING INFORMATION.
SOLD OUT